The new Konami is doing very well indeed
Profits up in the post-Hideo Kojima world.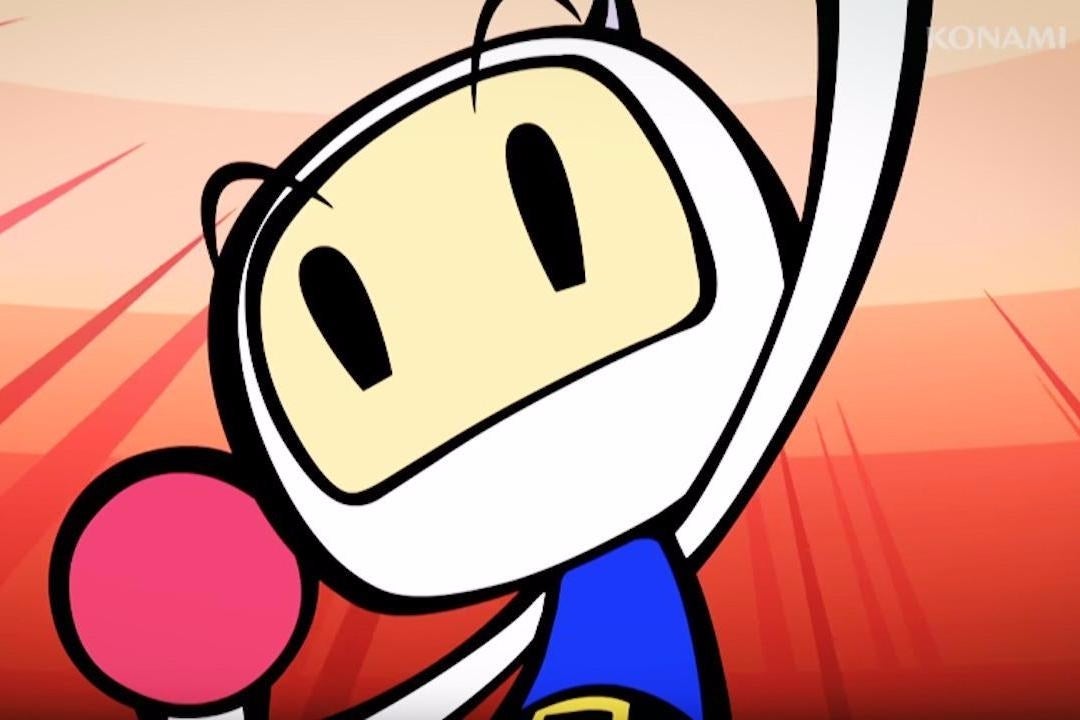 Konami is the not the Konami of old. The Japanese company has ditched Metal Gear creator Hideo Kojima and big-budget console video game development in general in favour of mobile games, casino machines and... gyms.
Fans of the likes of Castlevania and Silent Hill may lament this switch in focus, but the suits at the top of Konami towers laughing all the way to the bank.
That's because Konami's making a hell of a lot of profit - much more profit than it did in 2015 when it released Metal Gear Solid 5. In short, Konami's new way is working.
Konami reported a whopping 70 per cent jump in profits for the nine months ending 31st December 2016 versus the same period in 2015. What's key is this impressive profit boost comes despite revenue being down 8.5 per cent, which means Konami is a leaner, more profitable business in the post-Kojima Productions world.
Most of Konami's revenue comes from its Digital Entertainment segment, which is where console video games, if Konami had any, would pop up.
Konami highlighted a few mobile games that did well during the financial period, including Yu-Gi-Oh! Duel Links (25m downloads) and JIKKYOU POWERFUL SOCCER (5m downloads), the latter of which you have to say while shouting. Both recorded the fastest pace of downloads among Konami games, the company said.
Also bundled in that segment are JIKKYOU PAWAFURU PUROYAKYU (29m downloads) and Professional Baseball Spirits A (7m downloads), which continue to perform well.
Konami also pointed toward continued global sales of Yu-Gi-Oh! trading card games. Oh, and it also released JIKKYOU PAWAFURU PUROYAKYU Heroes for Nintendo 3DS, while Winning Eleven 2017 (PES 2017 - Pro Evolution Soccer on these shores) continues to deliver "solid performance".
But, really hammering home Konami's transition is the below table, which lists the company's games and upcoming slate.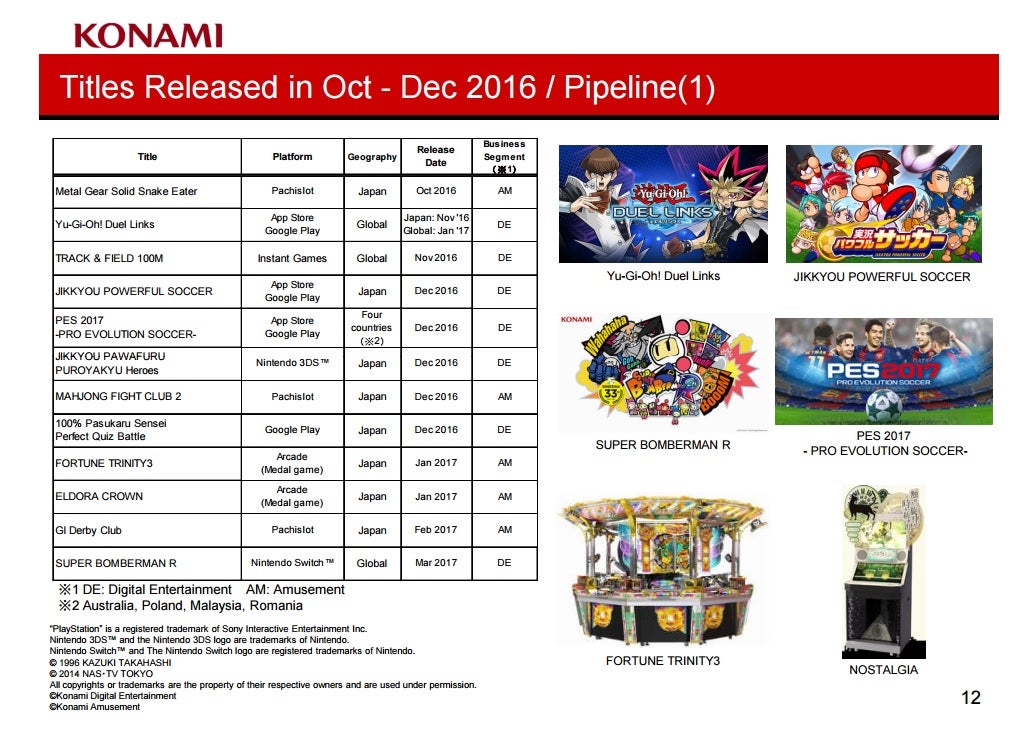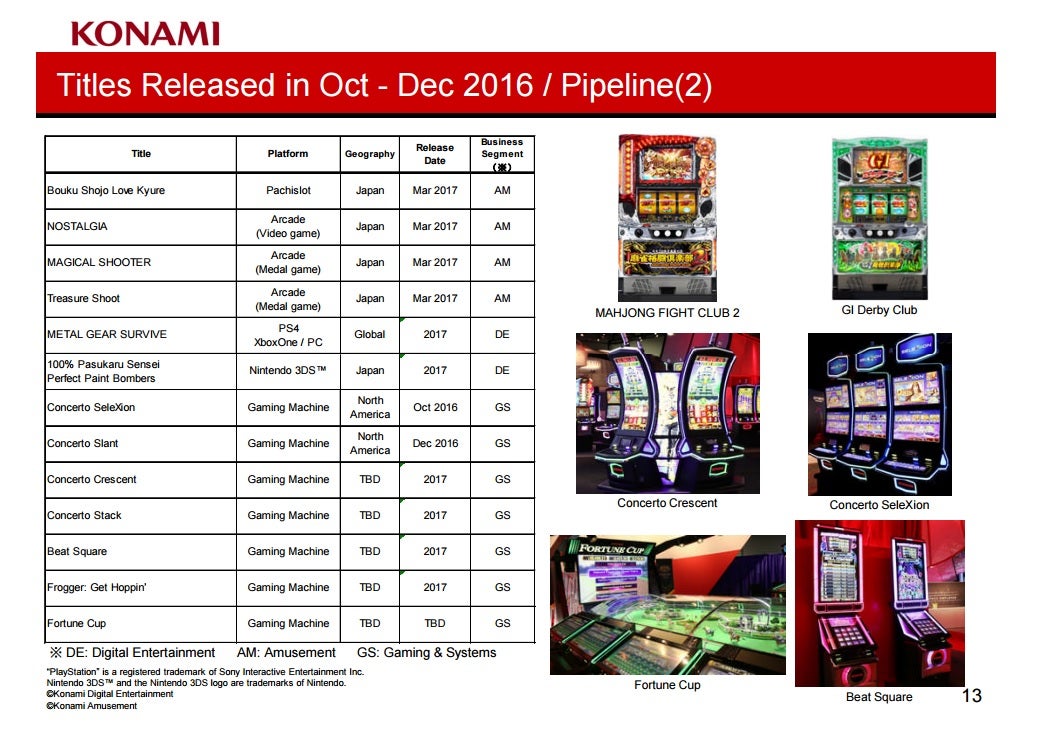 I count four console games on that list, two of which are obscure Nintendo 3DS games aimed at the Japanese market. There will no doubt be another PES this year, which means we can expect, from Konami:
Super Bomberman R, Nintendo Switch
Metal Gear Survive, PC, PS4 and Xbox One
PES 2018, PC, PS4 and Xbox One (Nintendo Switch, too?)
So there you have it. Fans who wish Konami had stuck with Silent Hills or tried to make Castlevania relevant again lost. Corporate won.