Now Warface gets a Battle Royale mode
Game unknown.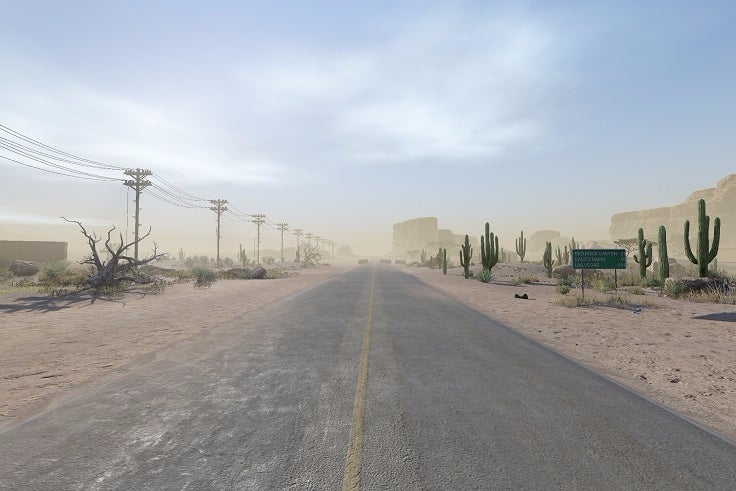 It was inevitable, wasn't it? After PlayerUnknown's Battlegrounds broke Steam records and Epic saw a huge uptick in players following the launch of a Battle Royale mode for Fortnite, other developers are getting stuck into the hot new video game genre. The latest: Crytek's Warface.
You remember Warface, don't you? Crytek's unfortunately-named shooter is still doing business (mostly in Russia, apparently), and sits pretty in the 100 most popular games on Steam.
Now, it's launching a "new experimental PvP game mode" called, wait for it, Battle Royale!
Battle Royale arrives in Warface as part of the next update, but will be available "only for a limited time".
Here's the official blurb:
"Warface has a broad variety of game modes available - some are more conservative and classic, suited to the 5-on-5 scenarios, whilst some others are more dynamic and perhaps even, arcade. With Battle Royale, we wanted to create something on the thin verge between the two, and here you have it: quick-paced combat with an element of the unknown - you never know which gun you're going to get, with action taking place on the largest PvP map ever seen in the game."
Warface's Battle Royale game mode has a shield, a big desert map and of course a last person standing objective. The developers said it'll use feedback from the launch to improve the way the mode works before it returns.
This is only the beginning, of course. Expect plenty more Battle Royale modes inside your favourite multiplayer shooters over the next year or so.
As for Crytek, it sold Warface to My.com, which is owned by Russian internet giant Mail.Ru, in January 2017 after a sustained period of financial difficulty that saw it let go of multiple studios. It's currently operating CryEngine and preparing moody multiplayer shooter Hunt for launch, as well as maintaining Warface.