Crytek updates Warface with new maps and gameplay changes
Grand Bazaar.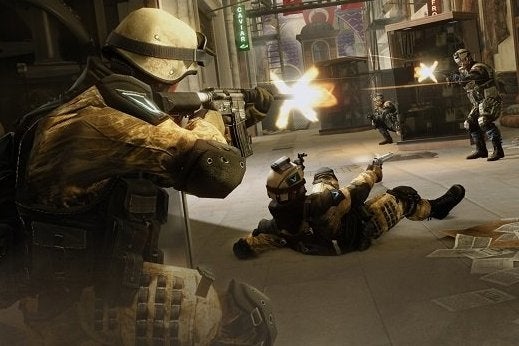 Crytek has issued a major update for the PC version of its free-to-download first-person shooter Warface.
The update includes new maps and a raft of gameplay improvements.
Three new Versus maps are added: the Airbase Team Deathmatch map; the Quarry Capture map; and the Streetwars Team Deathmatch map.
There's also a new map inspired by Istanbul's Grand Bazaar called Grand Bazaar Team Deathmatch. There are plates, lanterns and neon signs to destroy as well as enemy players.
As for the gameplay changes, Crytek has added a dynamic spawn system that it hopes will keep respawning fatalities to a minimum on the new maps.
Players also get higher scores for assisting teammates when they take down enemies in both Co-op and Versus.
Elsewhere, new players can now use all four soldier classes from the outset without the need to unlock them. Crytek noted improved anti-cheat measures, too. The patch notes are over at the Warface website.
Warface is what Crytek calls its first games-as-a-service title, and is built using its CryEngine technology. It launched on Steam back in July 2014.