Amid financial troubles Crytek launches F2P FPS Warface on Steam
Targets new audiences.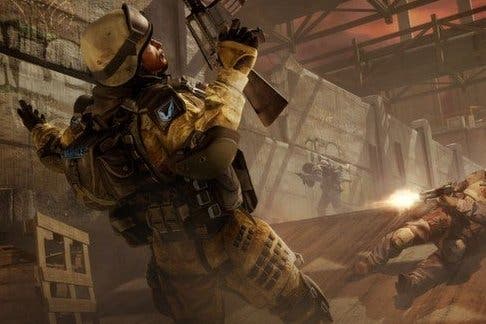 Crytek has launched its free-to-play first-person shooter Warface on Steam amid financial troubles that hit the headlines last week.
Warface, built on Crytek's game engine CryEngine, does well in Russia, but has struggled in other parts of the world. It's considered one of the high-profile bets Crytek made that failed to pay off as part of the company's transition to free-to-play.
Now, Warface has launched on Steam to players in North America, Europe, Turkey, Australia and New Zealand. It's localised in English, French, German, Turkish and Polish.
Warface franchise director Hasit Zala said he hoped the Steam launch would target a new audience for the game.
"Bringing Warface to Steam paves the way for a new audience to discover the game's engrossing cooperative and competitive action; completely for free," he said.
"As well as putting the power of CryEngine to work, Warface draws on Crytek's FPS expertise to ensure players are immersed in the heat of battle - whether they're jumping in for a quick game with friends or dedicating more time to the game's extensive multiplayer modes."