Crytek's Ryse 2 canned as financial struggle spreads to Shanghai
More tales of unpaid wages.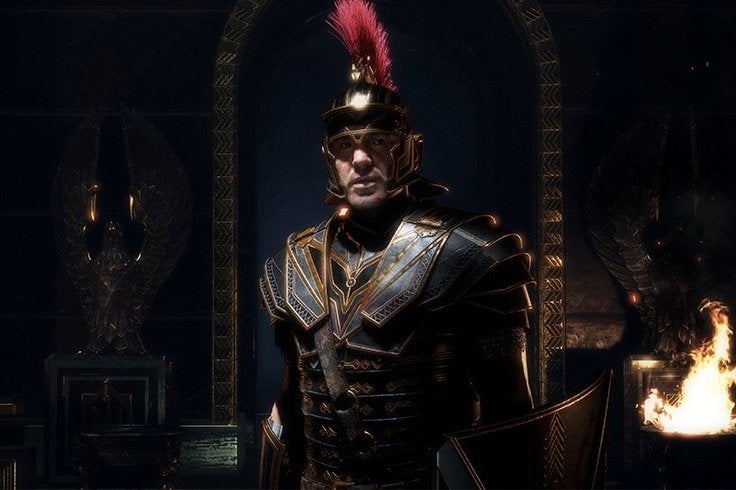 Yesterday Kotaku reported that Ryse 2 had been canned because of a conflict between Crytek and Microsoft over who would own the rights to the franchise.
Eurogamer's own sources confirmed this today. One person close to Crytek told us a pre-production deal for Ryse 2 was on the cards, and that Microsoft wanted to do the deal, but its terms proved a sticking point.
Apparently, in exchange for funding Ryse 2's development, Microsoft wanted to take over the Ryse intellectual property, something Crytek couldn't agree to, so both parties decided not to continue. Retaining IP is important for independent developers, as we've seen from the likes of Bungie with Destiny and Respawn with Titanfall.
This, after German magazine GameStar said Ryse: Son of Rome's development was a "disaster".
Ryse, announced in 2010 as an Xbox 360 Kinect exclusive called Codename Kingdoms, was dogged by missed milestones and poor quality builds throughout its production - and at one point was nearly cancelled.
As Eurogamer revealed in May 2011, Crytek Budapest, the original developer of Ryse, suffered around 50 redundancies after Microsoft had Crytek shift development of the game from Hungary to its Frankfurt office in Germany, effectively rebooting it as a controller-based Xbox One launch title.
Meanwhile, as the fallout from Crytek's financial struggle continues to hit Homefront developer Crytek UK as well as the headquarters in Frankfurt, sources close to Crytek's Shanghai studio have told Eurogamer of its plight.
Two people close to the studio said February's salary had been delayed to April, half of March's salary was paid in late April, and salary for April and May have still not been paid - leaving staff demoralised and upset.
Now, local authorities are getting involved, we've been told, to force Crytek Shanghai to pay staff social insurance. Some are considering suing Crytek over breach of contract. Crytek declined to comment when contacted by Eurogamer.
Crytek Shanghai works on the company's free-to-play mobile games, offers CryEngine tech support to licensees and operates free-to-play shooter Warface in China. Around 30 people currently work there. About 10 have left because of the financial pains.
So, why is Crytek in trouble?
Most people connected with the company Eurogamer spoke with said it had expanded too fast and in the wrong areas.
G-Face, a sort of Facebook meets Steam web-based games-as-service platform, hasn't worked out.
Crytek signed a deal with China's biggest online publisher, Tencent, to operate Warface in China, but it has flopped everywhere except Russia.
Attempts to break into the free-to-play market have largely failed. Free-to-play strategy card game The Collectables has been downloaded over half a million times but does not generate significant revenue, one source said.
Its CryEngine is also suffering, apparently, in the face of the success of Unity and Epic's Unreal Engine.
One source said Crytek had simply become too big, with between 900 and 950 staff spread across multiple studios around the world. The huge overhead generated by such expansion meant that the collapsed Ryse 2 deal had an immediate and wide-ranging effect.
The question now is, can Crytek sort itself out? "Maybe Crytek will be sold, not sure," one source said.