Crytek UK exodus sparks concern over Homefront: The Revolution
High turnover, unpaid wages and of a lack of trust in management.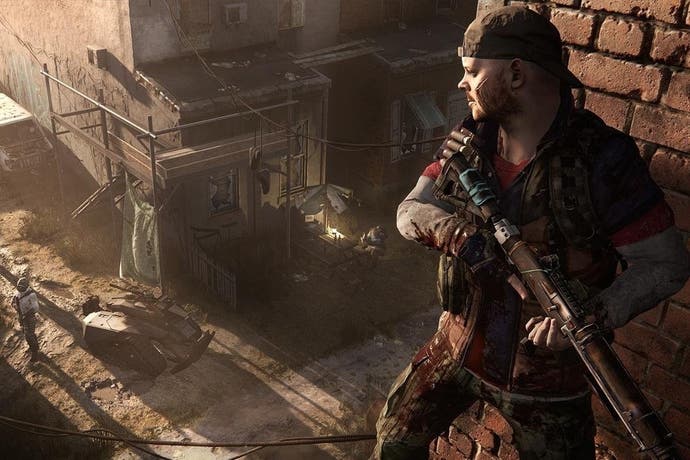 There are fresh concerns over the fate of upcoming shooter Homefront: The Revolution amid the ongoing problems at Crytek.
Over 30 staff have left Nottingham-based studio Crytek UK since development on Homefront began in 2011, according to a list of names provided to Eurogamer overnight.
We won't publish the names, but the list includes staff who held key positions in art, design and programming.
Yesterday Kotaku revealed that Free Radical Design co-founder Karl Hilton had left his role at Crytek UK as managing director. According to company records seen by Eurogamer he left the board on 28th May 2014. His future at Crytek UK remains uncertain.
The studio has seen a high turnover recently, according to one source - the result of staff being paid late on a number of occasions. According to the official Crytek website, Crytek UK is home to 130 employees.
A small number of Crytek UK staff left recently to work at Star Citizen maker Cloud Imperium Games. Star Citizen, which holds the world record for the most amount of money raised ever by a crowd-funded project, is being built using Crytek's own CryEngine, so it makes sense for the developer to hire those with experience using the technology.
Yesterday Eurogamer reported that Crytek has struggled to pay staff across its network of studios on time and in full in recent months. The news followed the publication of an article by German magazine GameStar that alleged Crytek was nearing bankruptcy, but investment may be on the way. In a statement issued to Eurogamer Crytek denied the report.
According to one Crytek UK source, staff had their suspicions as early as the middle of last year when bonuses were withheld. Now, morale is low, with staff feeling "lost". There is a general lack of trust in management, Eurogamer understands.
Another source at Crytek UK told us staff were each paid £600 one month then £700 the next because of the problems.
The situation at Crytek UK obviously raises questions over the future of Homefront: The Revolution, slated for release at some point in 2015 for PC, PlayStation 4 and Xbox One.
Crytek UK was once Free Radical Design, creator of the TimeSplitters franchise. Crysis maker Crytek bought the company out of administration back in February 2009 and renamed it Crytek UK. It has worked on the multiplayer portions of Crysis 2 and Crysis 3 and contributed to Xbox One launch title Ryse: Son of Rome.
Crytek UK had been working on the Homefront sequel since 2011 at the behest of publisher THQ. When THQ went bust in 2013, Crytek bought the Homefront IP, had Crytek UK continue its development using the latest version of CryEngine and secured Deep Silver as publisher.
Crytek UK attended E3 last week to present Homefront to press within publisher Deep Silver's meeting room. Crytek UK's goal with the game is to bring guerrilla warfare to the streets of Philadelphia, and get back to Crytek's roots, creating an open freeroam sandbox environment for players to explore.
Deep Silver declined to comment when approached by Eurogamer. Crytek also declined to comment.
One source said Crytek UK was still home to a number of high quality and loyal staff who were desperate to deliver the new Homefront. Whether they will get the chance remains to be seen.