Crytek's multiplayer swamp horror Hunt: Showdown will enter closed alpha this winter
Studio wants to run it bayou first.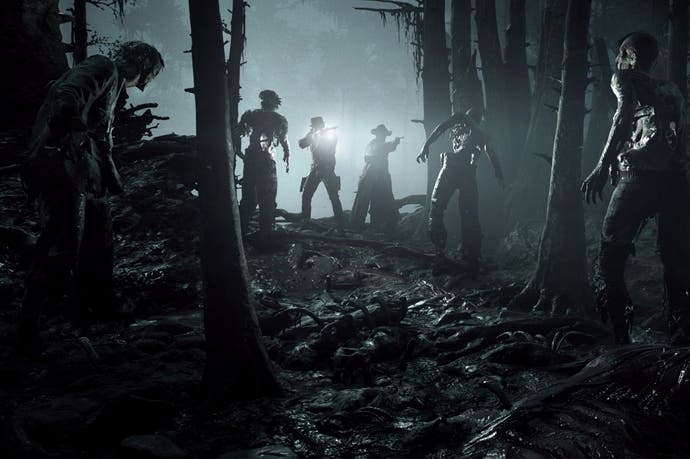 Crytek has announced that Hunt: Showdown, its multiplayer swamp-based bounty hunting horror game, will hold closed alpha sessions for a limited number of participants this winter.
Hunt: Showdown is a moody, first-person multiplayer affair - blending elements of PvE and PvP - in which up to five teams of two race through thick Louisiana swampland, tracking formidable monsters. The first team to bag a match's target will claim the bounty - at which point every other team on the map will turn their sights on the victors. It's a compelling concept, and early footage released during E3 this year looked pretty promising.
The plan for Hunt: Showdown, according to Crytek, is to hold an initial closed alpha on PC with a very limited number of players. The studio will then invite more and more players as those early tests continue. "This is the first step in building a close relationship with our community and integrating their feedback into our development process", says Crytek. Once the studio is satisfied with its early tests, Hunt: Showdown will move to Steam Early Access.
More details on the planned testing phases will be revealed soon on social media and the official Hunt: Showdown website, and you can register as a potential participant now. Successful applicants will be randomly selected and informed by email.