Now Epic drastically reduces chance Fortnite's hated mechs will spawn
But only for competitive playlists.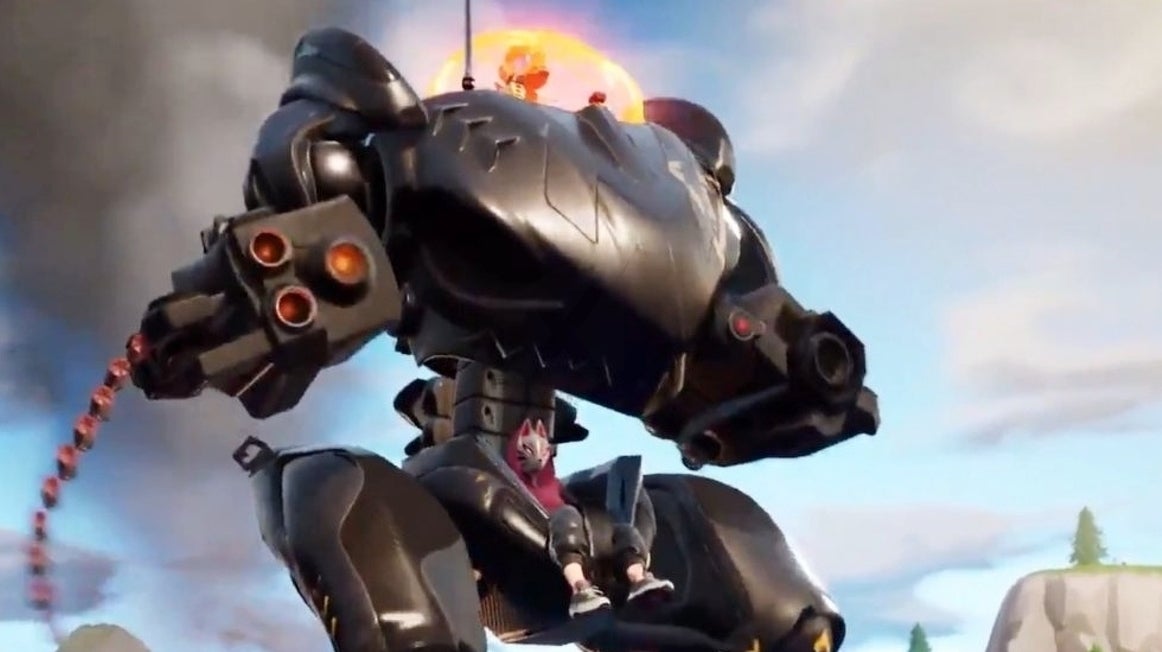 Epic has quietly made a big change to Fortnite's much-hated mechs - but if you're playing the game's standard modes you won't see any difference.
After promising a design change to help balance mechs in a blog post last Friday, fans reacted with a fairly unanimous shrug of the shoulders. Adding a warning laser to the robots' infinite ammo gun, fans said, just wasn't enough.
Over the weekend, the Twitter hashtag #removethemech trended worldwide. Epic, it seems, noticed.
As of 5pm UK time on Saturday, mechs now spawn in drastically-reduced numbers throughout Fortnite's Arena and Tournament playlists. Looking at the probabilities for each match, it's likely some matches will play out without spawning one.
At the beginning of a Arena/Tournament match, there's now just a 21.5 per cent chance of between one and three mechs spawning - down from a 100 per cent chance between two and four mechs will arrive.
This percentage is different for each subsequent stage of a match as the storm closes in - but all down significantly. In the final stage of the game, there is just a three per cent chance of a single mech arriving.
Season X is FINE ITS GREAT from r/FortNiteBR
The change was not announced via blog post, but instead via a message posted to the Fortnite reddit.
But, of course, this only applies to the hardcore Arena and Tournament modes - home to professional players who have been making the most noise via their social media channels.
The change keeps the mechs in regular solo, duo, squads and Team Rumble matches at regular rates - and therefore does nothing for the vast majority of players.
Why do players hate mechs? We wrote about the overwhelmingly negative response to their introduction last week.