Datel launches TeamTalk
Four headsets are better than one.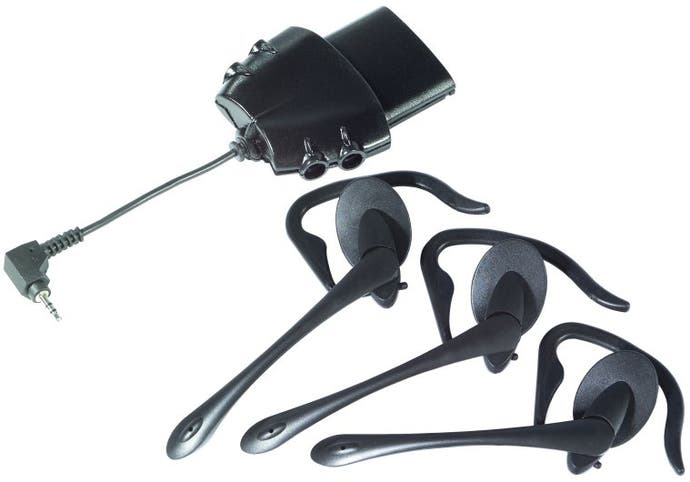 Following yesterday's rather bizarre announcement of a chat and instant messaging client for PlayStation 2 (see here), Datel was back on the blower this lunchtime with news of TeamTalk, its new Xbox Live get-up that allows you to hook up to four headsets to your Xbox Live setup for that communal trash-talking experience.
As you can see from the image to the left, the TeamTalk bundle consists of a controller adapter and three headsets - the assumption being that you will already have a fourth headset as an Xbox Live user. The central "VoiceNet" adapter is effectively the same as the regular headset Xbox adapter, except this one happens to have four headset inputs.
While the TeamTalk adapter won't magically allow you to hook up four Live users on one box in every game, it will allow you to invite your friends round to slag off the opposition in games like MechAssault and Project Gotham Racing 2. If you're interested you can probably find it in your local games shop priced £19.99, or failing that on the www.codejunkies.com website.