New Star Wars Battlefront footage shows Emperor, Han, Leia and Fett being played
As well as Speeder gameplay on Endor!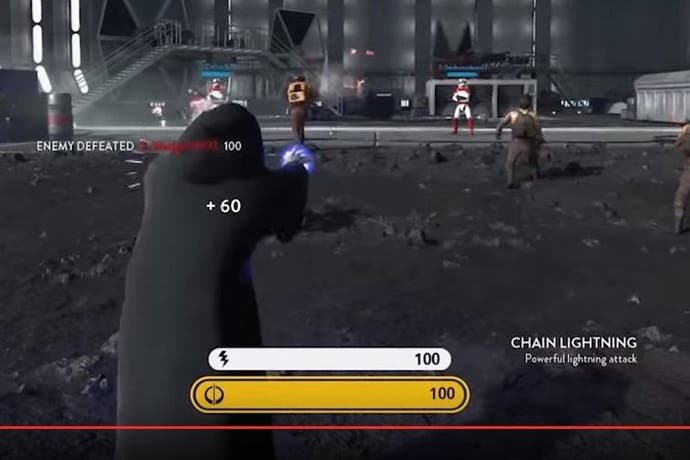 Forget about the new Star Wars: The Force Awakens trailer (all right, don't then) because there's a new Star Wars Battlefront gameplay montage that shows most of the heroes and villains in action, including the Emperor.
The footage is stitched together from the game's official website, which has opened a new interactive exploration of the different planets and things you can expect there. I suggest you head to the site to experience it, as there's a nice musical accompaniment and there are overlayed guides telling you what you're seeing. But if you're feeling a little lazy then YouTube user SkyAsh has compiled it all in one handy watch (via PCGamesN) that I've embedded below.
Things to watch out for: Speeder gameplay! Han Solo's ridiculous shoulder charge that appears to kill two opposing players as he runs past! The Emperor twisting through the air then frying three opposing players at once! Leia going on a villain killing rampage! Split-screen one-on-one gameplay!
Generally it gives a good overview of everything to expect in the game, including a look at some of the levels - Endor - we haven't played on (Hoth, Sullust and Tatooine were all in the beta to some degree). It also shows you some of the new game types including aerial dogfighting, both from the perspective of normal ships as well as hero ship Millennium Falcon.
Best of all, it shows people clearly very proficient with the game in control, which has given me some ideas about how to play come Thursday, 19th November release.