Neversoft talks World Tour
"Drumming as it should be."
What are the chances? With EA ready to roll out the Rock Band European tour in two days, Activision - by stunning coincidence - chooses this week, this very day in fact, to tell the world all about its own seismic new entry into gaming's great battle of the bands. It's 1995 and Blur vs. Oasis all over again. (Country House is still rubbish, by the way [But it won - Ed]).
Guitar Hero World Tour adopts the line-up used to such great acclaim by Rock Band: two guitars, drums, and vocals. The classic four-piece. But Neversoft is promising to deliver far more than just a lazy tribute act, with a feature set that threatens to give Harmonix's chart topper a real run for its money. All GBP 180 of it.
Last month Eurogamer was lucky enough to go behind the scenes at Neversoft HQ and see exactly how the team is planning to thrash Rock Band into submission. Unfortunately, Activision is currently standing behind us, threatening to smash a guitar over our head if we give away too much, but we can bring you some insight straight from the horse's mouth on exactly what you can expect, and why you should be excited.
First, a quick background check. The original Guitar Hero first stormed the PS2 charts in 2005, a collaboration between rhythm-action virtuoso Harmonix and peripherals wizard RedOctane. But then the greatest music duo since Mel & Kim were torn asunder by the gaming equivalent of creative differences: first Activision snapped up RedOctane in June '06; then MTV signed Harmonix in November and forged a new contract with EA.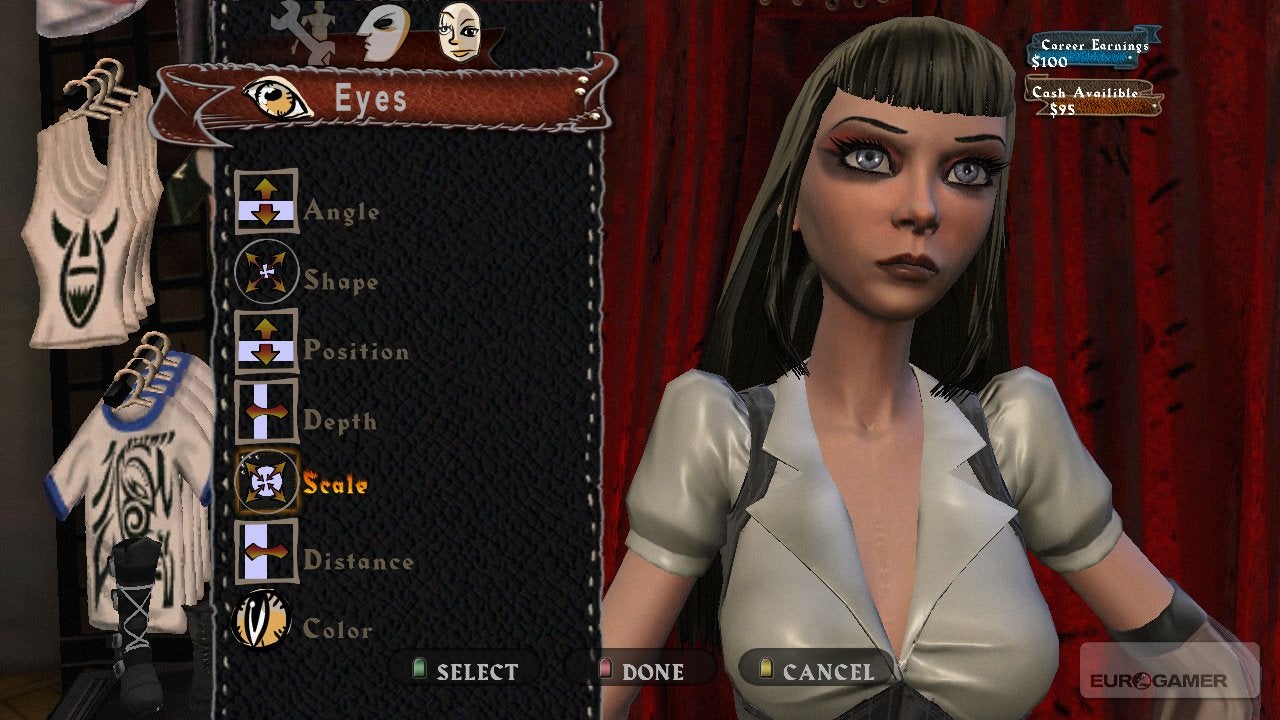 In the meantime, Guitar Hero II drove the series to even greater success first on PS2, then on Xbox 360. But with Harmonix forming a new supergroup with MTV, RedOctane needed a fresh bunch of budding rock gods. And it found them in the unlikeliest of places: backstage at Tony Hawk developer Neversoft.
With barely 10 months' rehearsal, and having to learn instruments and write all the material from scratch, Neversoft rushed out the impressive, if evil-difficulty-spike-laden Guitar Hero III: Legends of Rock in October 2007, taking the action online on 360 and PS3.
However, barely had GHIII finished shredding through its first set, before Harmonix stole the initiative and stormed the stage with Rock Band the following month, adding drums and vocals into the mix. "It's the most ambitious music game ever," quoth Tom, scoring the debut a commendable eight out of ten. Making a tit out of yourself in public would never be the same again.
Neversoft has moved to consolidate Guitar Hero's position as the fret-wanker's riff-slinger of choice, with an Aerosmith version and DS outing on the way. But with GH World Tour its going straight for Rock Band's throat - and your wallet.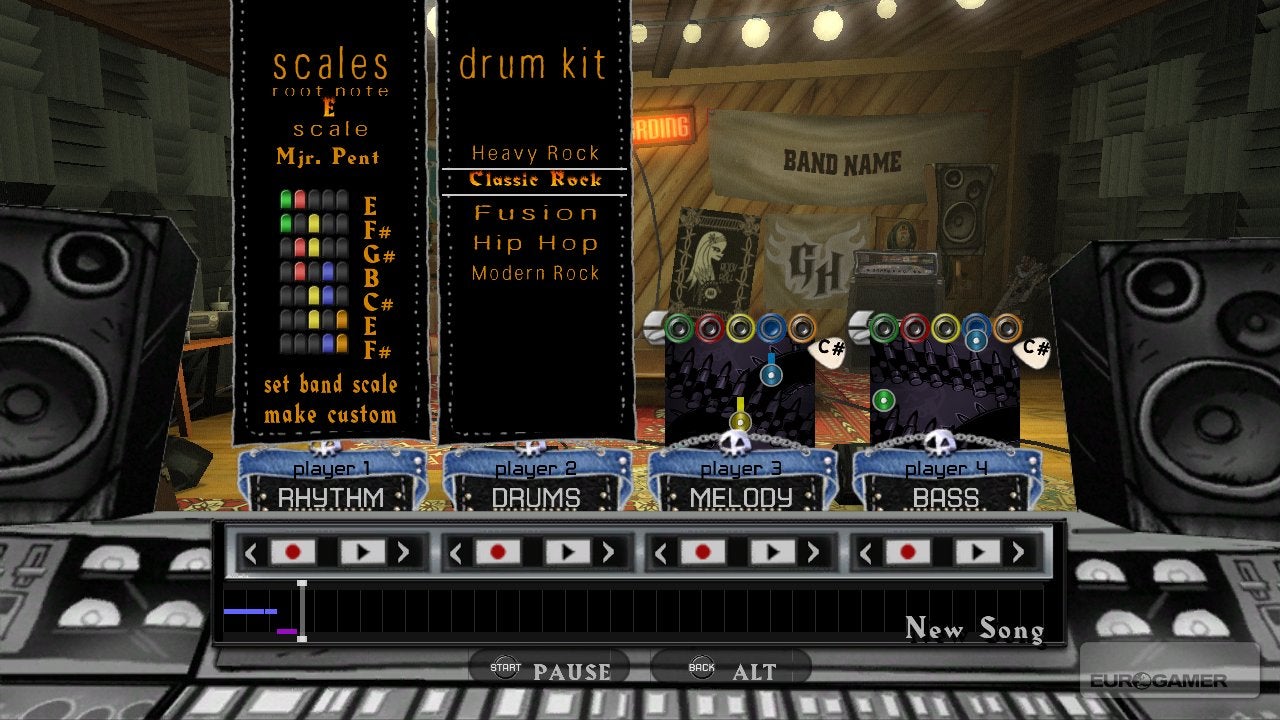 "It's not just about playing the music now," director Brian Bright told Eurogamer, referencing the potential of Music Studio and the GHTunes service. "People might also just create great gameplay." And he's insistent the the feature is anything but a throwaway novelty.
"What tools can we give the advanced user so they have everything at their disposal to make the best, most expressive music possible?" he added. In fact, the idea stemmed from the existing Guitar Hero community and its YouTube-broadcast hacking heroics, that has seen the more devoted and tech-savvy users already creating their own music with peripheral and product.
"We've embraced the whole custom community and we're giving fans what they want," Bright revealed. "It's a full recording studio and an online repository, a library for people to post their songs."
As for the drums, well, while Harmonix was out of the dressing room first with its kit, Neversoft reckons the experience of peripherals expert RedOctane gives World Tour a clear edge.
As Bright put it: "The good thing about RedOctane is they've got their sh*t down when it comes to hardware. So we give them comments and a week later the comments basically materialise into a piece of hardware I can play with. Let's make drumming the way it should be."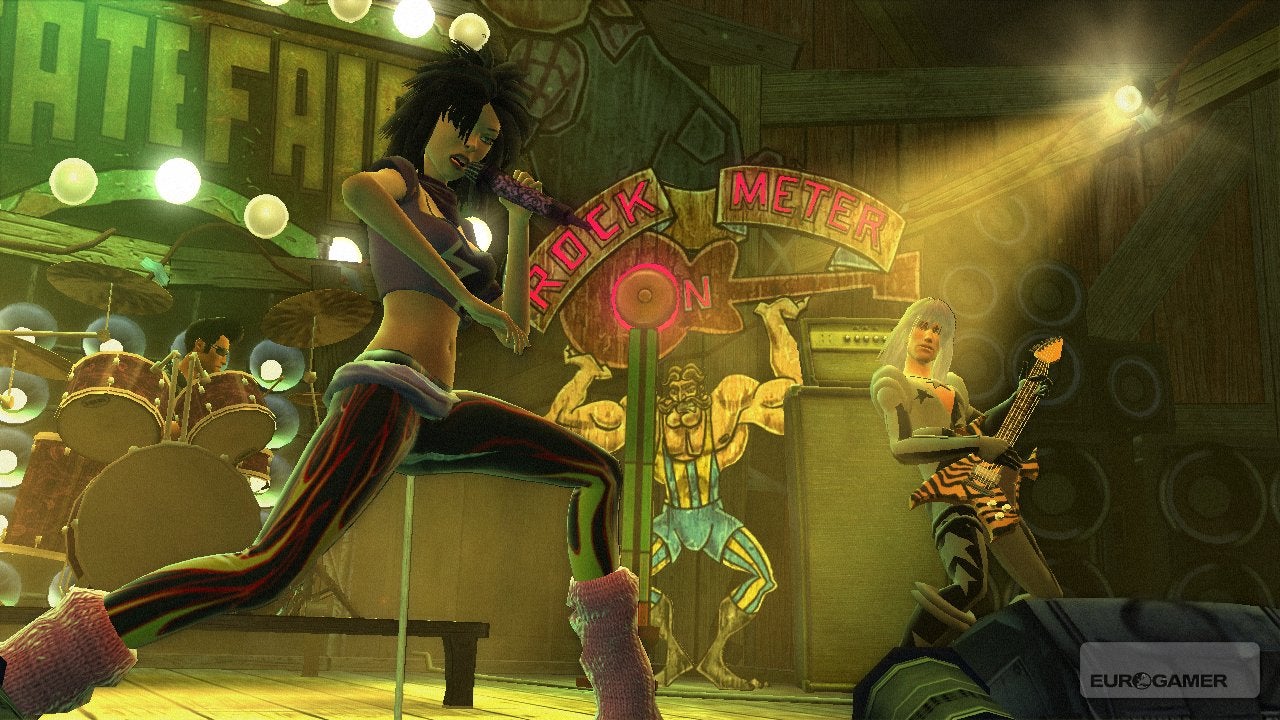 With Rock Band viewed by rhythm-action junkies as generally less intense than the superhuman demands of Guitar Hero III's Expert mode, Neversoft also wants to reassure hardcore plastic axe wielders that the level of challenge will be maintained, despite the shift in focus.
"The Expert level will still be what it is: you'll play every note in the song," says Bright. "If it's a really hard song, it's going to be really hard to play in the game. And that's what the hardcore fans want. But for the rest of the people [from Easy to Hard] we're trying to make the ramp a little more linear."
So there you are. Sexy new drums, vocals, full online battles and career, and the considerable potential of Music Studio and GHTunes. Perhaps the biggest hurdle World Tour will have to overcome is that many gamers interested in the concept have already answered the irresistible Siren-call of Rock Band. Given the cost and space issues involved, would you buy both?
A bigger hope for Activision will be that the timing of this announcement, plus the negative publicity surrounding Rock Band's Euro price, will be sufficient to dissuade Euro rockers from taking the plunge with EA's title until they've seen more of what the competition has to offer.
Since we value the structural integrity of our skull, that's all we can say for now. But check back very soon for our full, in-depth impressions of Guitar Hero World Tour. For now, don't miss the debut teaser trailer over on Eurogamer TV.