MS "investigating" Xbox Live refund customer service complaints
Apologises, is "taking several steps" to resolve issues.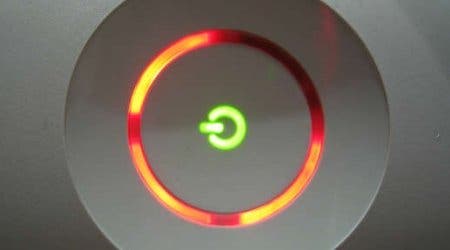 Microsoft is investigating complaints about its Xbox Live customer service - in particular those about refunds associated with what it insists is "phishing related fraud".
It vowed to resolve refund issues as soon as possible.
Today The Sun followed up its front page "XBOX CYBER FRAUD" story with a fresh report focusing on "angry gamers" who have "slammed" Microsoft for "dragging its heels" over refunds.
Victims quoted in the story denied clicking on phishing websites or giving out personal details - and suggested Microsoft was under attack from gangs in China and Russia.
One gamer, Jon Goff, said: "This is sinister. I haven't provided crooks with any details. How are they getting into our accounts?"
Speaking to Eurogamer today, Microsoft apologised to anyone who has not received a good service from its customer service team.
"As we commented on Tuesday, the Xbox Live service has not been hacked," a spokesperson said.
"However, we are investigating a number of recent customer complaints relating to Xbox Live customer service - particularly in the way that we have processed refunds to customers that have been victims of phishing related fraud.
"Consequently, we are taking several steps to address and resolve these particular issues as soon as possible and working closely with our affected customers to investigate and resolve any unauthorized charges made to their accounts resulting from recent phishing scams.
"Finally we would like to apologise to any customers who have not experienced a good service from us."
Earlier this month Microsoft told Eurogamer the recent spate of Xbox Live account hijackings involving unauthorised FIFA Ultimate Team pack purchases were not due to a system exploit or hack.
Microsoft's online safety director Doug Park insisted that the problem didn't represent "a new attack vector".
"It's not a hack, it's really just a different way to monetise stolen accounts," he explained.
"Any service has compromises. Facebook has compromises, WOW has compromises. What they're really doing is trying to make money off those compromises. So FIFA is a very popular title - it's just a new way for the bad guys to make money. It wasn't, based on our investigation... we didn't see anything new. It was just a different avenue."
Park suggested that a run-of-the-mill data phishing scam was the cause, though wouldn't go into specifics.
The FIFA issue first raised its head last month, when a significant number of users reported that their accounts had been taken over by cyber thieves and were being used to purchase FIFA Ultimate Team content packs, presumably for re-sale.
At the time, Microsoft announced that it was "working with our impacted members directly to resolve any unauthorised changes to their accounts."