Can you guess the top 10 UK games brands from 1996 to 2012?
We were partially right.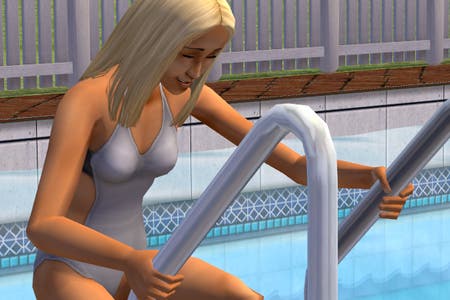 Close your eyes and guess what the top 10 video game brands in the UK are, as measured from 1996 to 2012.
Go on, close them.
And the winner is: FIFA, GfK Chart-Track shared with Eurogamer today (copyright UKIE).
FIFA wins both in terms of copies sold and money made. There are 35 FIFA games (not all major releases - every SKU counts), the first being FIFA International Soccer on Mega Drive in 1993. But it's the most recent game, FIFA 12, that's the brand's best seller.
Mario is second by copies, third by revenue. There are 76 Mario games and they date all the way back to 1987, and Super Mario Bros. A large swathe of those Mario games were released outside of this report's focus. The best selling Mario game is Mario Kart Wii - and it's also the best selling single-format game in the UK.
Call of Duty is third by copies, second by revenue. COD only dates back to 2003, and there have been eight major instalments. But the game count numbers 17 due to Game of the Year editions et al. The best selling Call of Duty game is Black Ops.
The Sims is fourth by copies, fifth by revenue. The brand arrived in 2000 on PC, and there have been a whopping 73 games released since then. Plenty of expansions, then. The best selling Sims game is The Sims 2. It's also the only boxed PC game to sell over 1 million copies in the UK.
Grand Theft Auto is fifth by copies, fourth by revenue, and first appeared on PC and PS1 in 1997. There have been 18 releases since then, the best selling being San Andreas from 2004 - also the third best selling game in the UK ever.
Sonic is sixth by copies, eighth by revenue, and dates back to 1991. The game-count numbers 57. The best selling actual Sonic game is Sonic Heroes from 2004. But the best selling game featuring Sonic, however, is Mario & Sonic at the Olympic Games - released in 2007 for Wii and DS.
Star Wars is seventh by copies, sixth by revenue. An enormous 96 Star Wars games have been released in various guises since 1983. Star Wars: Battlefront 2 (2005) is the third best seller of these, behind Lego Star Wars 2: Original Trilogy (2006) and Lego Star Wars: Complete Saga (2007).
Need for Speed is eighth by copies, seventh by revenue. The series began on 3D0 in 1994, and numbers 19 releases today. The best selling Need for Speed game is Carbon from 2006. Let's hope Criterion's upcoming Need for Speed: Most Wanted can topple that.
Lego is ninth by copies, 12th by revenue. Lego games existed a lot longer ago than many realise; they began with Lego Island on PC in 1997, then there was Lego Chess, Lego Creator and Lego Loco. The first Lego Harry Potter game was actually Lego Creator: Harry Potter from 2001. But it wasn't until Traveller's Tales released Lego Star Wars in 2005 that a new powerhouse brand was born. Lego Batman is currently the best selling Lego game, then it's Lego: Indiana Jones and the Lego Star Wars games. And all of those have surpassed 1 million sales and raked in £25 to 30 million.
Pokemon is 10th by copies, 11th by revenue. The first Pokemon Red and Blue games of September 1999 remain the brand's number two and three best sellers. Another 62 Pokemon games now exist. Pokemon Yellow (2000) is the best selling Pokemon game, bringing in over £20 million.
If the top 10 was calculated by how much money a brand had made, Lego and Pokemon would fall off to be replaced by WWE/WWF/Wrestlemania (46 games) and Pro Evolution Soccer (12 games).
Since 1996, a collective £18.6 billion has been spent on video games in the UK, and 796 million games have been sold.