Metro dev 4A Games bought by Deep Silver parent, mentions multiplayer
Tunnel vision.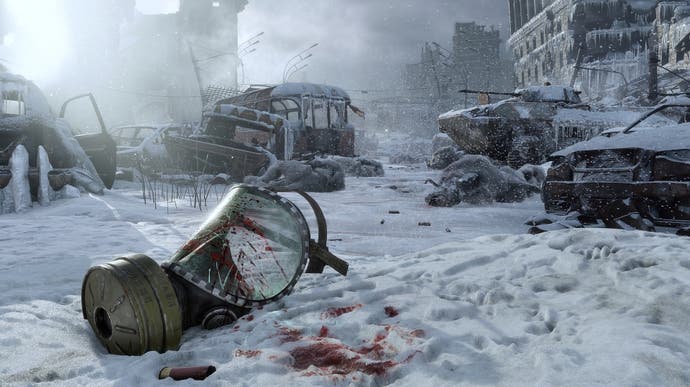 Embracer Group's acquisition spree continues - it's now picked up Metro developer 4A Games for $80m.
Embracer Group, the parent company of THQ Nordic, said it bought 4A Games, which is home to over 150 people across two studios in Malta and Ukraine, via subsidiary Saber Interactive (World War Z).
Perhaps the acquisition shouldn't come as a surprise. 4A Games' Metro games are published by Deep Silver, which is owned by Embracer, so there's a long-running relationship. Embracer not only gets 4A Games, but the Metro IP and the developer's proprietary game engine, which will save costs for the company.
So, what's 4A Games got in the works? In a comment, 4A Games boss Dean Sharpe said it'll continue to make Metro games, and "will focus on bringing a multiplayer experience to our fanbase".
"We look forward to building a new and even more ambitious triple-A IP in the near future," he added.
Embracer mentioned "an entirely new project that combines the triple-A production values of 4A Games, combined engine and technology know-how and Saber's experience on multiplayer and live operations". And it said 4A Games has started work on a brand new triple-A IP.
In the same breath it announced it had bought 4A Games, Embracer announced it had bought a further seven studios, including Insurgency developer New World Interactive. The others are Sola Media, Pow Wow Entertainment, Palindrome Interactive, Rare Earth Games, Vermila Studios, and Deca Games.
Embracer Group has been on an acquisition spree in recent years, and now has over 170 owned franchises, such as Saints Row, Goat Simulator, Dead Island, Darksiders, Metro, MX vs ATV, Kingdom Come: Deliverance, TimeSplitters, Satisfactory, Wreckfest, Destroy All Humans!, World War Z and SnowRunner. From its head office in Karlstad, Sweden, Embracer operates THQ Nordic, Koch Media/Deep Silver, Coffee Stain, Amplifier Game Invest and Saber Interactive. It has 33 internal game development studios and more than 4000 employees and contractors in more than 40 countries.