Mega Man and Pac-Man PS3/Vita exclusives for Street Fighter x Tekken
But not as you know them.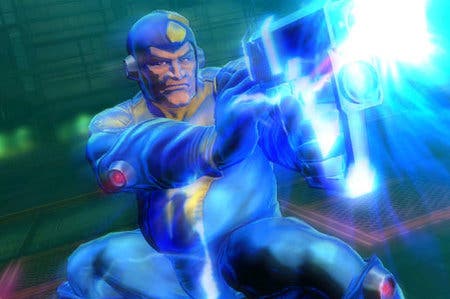 Mega Man and Pac-Man are playable characters in the PlayStation 3 and PlayStation Vita versions of upcoming fighting game Street Fighter x Tekken, Capcom has announced.
The Mega Man in SFxT is the version of Mega Man seen on the original Mega Man 1 box art. Namco mascot Pac-Man rides on Mokujin, the tree creature from the Tekken series.
Both characters are said to have "light-hearted" fighting styles. See for yourself in the trailer, below.
Mega Man and Pac-Man join fellow PlayStation exclusive characters Cole from Infamous and the Sony cats Toro and Kuro. That makes five Sony exclusive characters for the game. SFxT on Xbox 360 will not feature any exclusive characters.
Why that version of Mega Man? "Well, in the spirit of crossover fun, the dev team wanted both Capcom and Namco's mascots to join the fray in a slightly silly, goofy way," Capcom explained.
"Pac-Man riding Mokujin is about as weird as it can get, so the best equivalent for Mega Man would have to be the so-bad-it's-good-but-still-kinda-bad box art from Mega Man 1 in the US."