Mega Man and Pac-Man never coming to Street Fighter x Tekken Xbox 360
Despite being on the disc.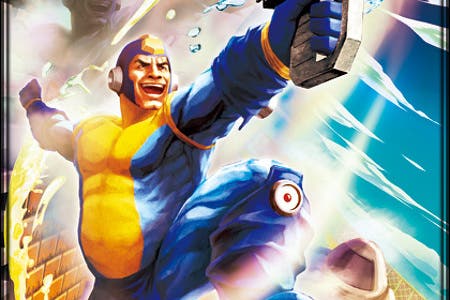 Mega Man and Pac-Man will never release for the Xbox 360 version of fighting game Street Fighter x Tekken - despite them being on the disc.
"Unfortunately for Xbox 360 users, Mega Man and Pac-Man are exclusive to the PS3 version of the game," Street Fighter x Tekken producer Tomoyaki Ayano told Siliconera.
Capcom has endured criticism for its decision to lock DLC characters on disc, and this was fuelled by the decision to make some, such as Mega Man and Pac-Man, exclusive to the PlayStation 3 despite them not being PlayStation-owned intellectual property.
"Every game has data on it that is unused," Ayano continued. "In this case, Street Fighter x Tekken for the Xbox 360 did have the Mega Man and Pac-Man data on it. But, we never intended to release these characters on the 360.
"They are PS3 exclusives and that was our intention from the very beginning. They are not going to be timed exclusives either, they're PS3 exclusives."
Capcom has said locked DLC provides more "efficient" and "flexible" gameplay.
"SFxT has an enormous amount of content, fully developed and available for play and enjoyment immediately on-disc," the company said in a statement. "Given the 38 characters available for full play, as well as multiple play modes, SFxT provides great value for all players from day one.
"While Capcom is sorry that some of its fans are not happy about the chosen method of delivery for the DLC, we believe that this method will provide more flexible and efficient gameplay throughout the game's lifecycle.
"There is effectively no distinction between the DLC being 'locked' behind the disc and available for unlocking at a later date, or being available through a full download at a later date, other than delivery mechanism."