Tekken x Street Fighter still alive
Harada playing waiting game.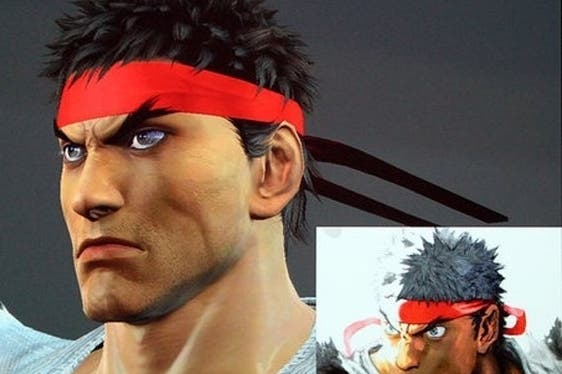 Crossover fighting game Tekken x Street Fighter is still alive, Namco Bandai has insisted.
We've heard nothing about the game since it was announced alongside Street Fighter x Tekken back in July 2010, but according to Tekken chief Katsuhiro Harada, it's in active development.
"We will say first off that the game is still in development, so you don't need to worry about that," Harada told Siliconera.
So, why the delay? According to Harada, it's to do with Street Fighter x Tekken.
"There are several reasons why we haven't released any updates," Harada explained.
"One of the reasons is, Street Fighter x Tekken was released. That still had updates until recently. One interesting thing we've seen with that title when it came out was that it's not quite what we expected.
"It was not just Tekken fans and Street Fighter fans merging, there seems to be a whole new community growing around that title that wasn't playing either of the titles up until that point. That was very unexpected, but quite cool.
"It's something we want to take care and grow. Rather than throw out our title right away while those people are still interested in [Street Fighter x Tekken] we are looking for the right time because we are still developing [Tekken x Street Fighter]."
In July 2012 Harada told Eurogamer Tekken x Street Fighter was still planned as a current generation game, but this late into the PlayStation 3 and Xbox 360's lifecycles, it seems inevitable the fighter will also launch on next-generation consoles.
The idea with Tekken x Street Fighter is to make Street Fighter's characters, which operate on a 2D plane, work on a 3D plane. The only characters confirmed to be included are Tekken's Jin and Street Fighter's Ryu.
In August 2011 Harada explained the development team was having a tough time making Street Fighter projectiles work in a Tekken-style game without breaking the combat.