Man pleads guilty to Call of Duty swatting incident that resulted in death
Faces 20-year minimum jail term.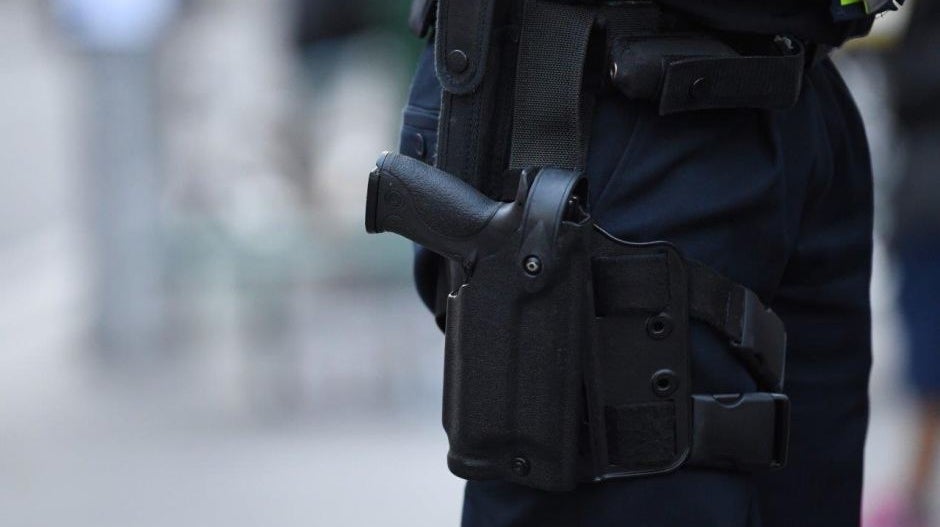 A Call of Duty player responsible for a swatting call that resulted in an innocent bystander being shot and killed by police has pleaded guilty to multiple charges during a court hearing, and faces a minimum of 20 years in prison.
According to earlier reports, the swatting call - a practice in which a person anonymously places a call with police, falsely claiming a violent emergency situation in order to summon an armed response unit to the home of another party - was reportedly made over disagreement regarding a $1.50 (around £1.20) wager in an online Call of Duty game.
The argument, according to a statement from the US Attorney's Office for Kansas, took place between Casey Viner, 18, of Ohio, and Shane Gaskill, 20, of Wichita (both of whom are awaiting trial). During the disagreement, Gaskill reportedly provided Viner with an old home address, daring him to swat the building. Viner then passed on the address to Tyler Barriss, 25, who proceeded to place the hoax call with police.
As a result of Barriss' call, an armed police response unit visited Gaskill's previous address in Wichita believing there to be a gunman on the premises that had taken two hostages and had already shot another dead. Tragically, when the house's current occupant, 28-year-old Andrew Finch, answered the door, officers opened fire. Finch later died in hospital. Police have since claimed Finch "unexpectedly dropped his hands" during the incident, leading responders to believe he was reaching for a weapon. Finch, however, was unarmed.
During the hearing, Barriss pleaded guilty to charges of making a false report resulting in death, cyberstalking, and conspiracy. He will be sentenced in January next year, and faces a minimum of 20 years in prison. "Without ever stepping foot in Wichita, the defendant created a chaotic situation that quickly turned from dangerous to deadly," US Attorney Stephen McAllister said. "His reasons were trivial and his disregard for the safety of other people was staggering."
While this is seemingly the first time a reported swatting incident has resulted in death, it's certainly not the first time innocent victims have been hurt by attending police. Last year, Robert Walker-McDaid from Coventry placed a hoax terrorist threat with US authorities at the request of Zachary Lee, 26, from Maryland. As a result, Tyran Dobbs, a 20-year-old Maryland gamer, was shot in the face and chest with rubber bullets by an armed response unit - despite claiming to be in bed at the time of the visit - fracturing his skull and bruising his lungs.
And even when swatting doesn't result in physical harm, victims are frequently subjected to extreme emotional distress. In 2015, for instance, a 27-year-old Runescape player from Minnesota was swatted in front of 60,000 viewers - an incident which resulted in his 10-year-old brother answering the door, only to be confronted by police pointing their guns at him.
Given the depressing frequency with which swatting is used as a "prank" tool among streamers, some US police departments have taken measures to try and reduce instances of the potentially lethal practice. Earlier this year, for instance, Seattle Police introduced the "Rave Facility" programme, enabling streamers to register themselves if they fear they may be a potential swatting target. This information is then shared with police officers at the point of dispatch.
US Representative Katherine Clark has also introduced two bills to Congress, both seeking to amend the federal criminal code to make swatting a separate crime in itself. Sadly, the bills have made little progress, and Clark has even found herself the victim of a swatting attempt as a result of her campaigning.
Will you support Eurogamer?
We want to make Eurogamer better, and that means better for our readers - not for algorithms. You can help! Become a supporter of Eurogamer and you can view the site completely ad-free, as well as gaining exclusive access to articles, podcasts and conversations that will bring you closer to the team, the stories, and the games we all love. Subscriptions start at £3.99 / $4.99 per month.