Call of Duty: Black Ops 4's final operation is Dark Divide
The long haul is over.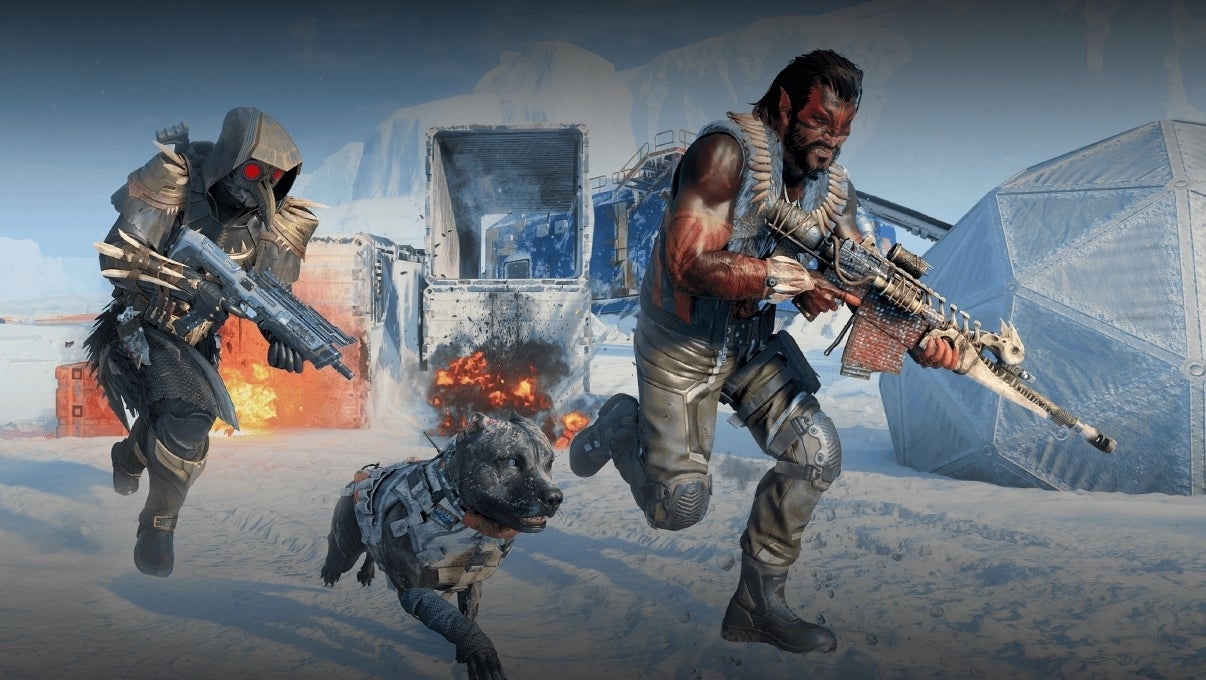 The final operation for Call of Duty: Black Ops 4 is out now on PlayStation 4, with other platforms to follow.
The sixth and final operation for the first-person shooter is called Dark Divide, and it adds a heroes and villains theme to the game.
The new Blackout limited time mode is called Heavy Metal Heroes, which adds a new cel shading visual effect. In Heavy Metal Heroes, players can double jump and use new equipment such as flare guns and the new tank. Elsewhere, the new zombies experience, Tag Der Toten, concludes the Aether story.
If you've got the Black Ops pass, you get early access to two new multiplayer maps: Lair and Launch. Lair is a villain lair, and Launch is the Black Ops 1 classic reimagined.
Disappointingly, but not surprisingly, the new operation adds new weapons, including the VMP SMG, AN-94 Assault Rifle and the Echohawk Dual Bore Assault Rifle, but locks them behind loot boxes.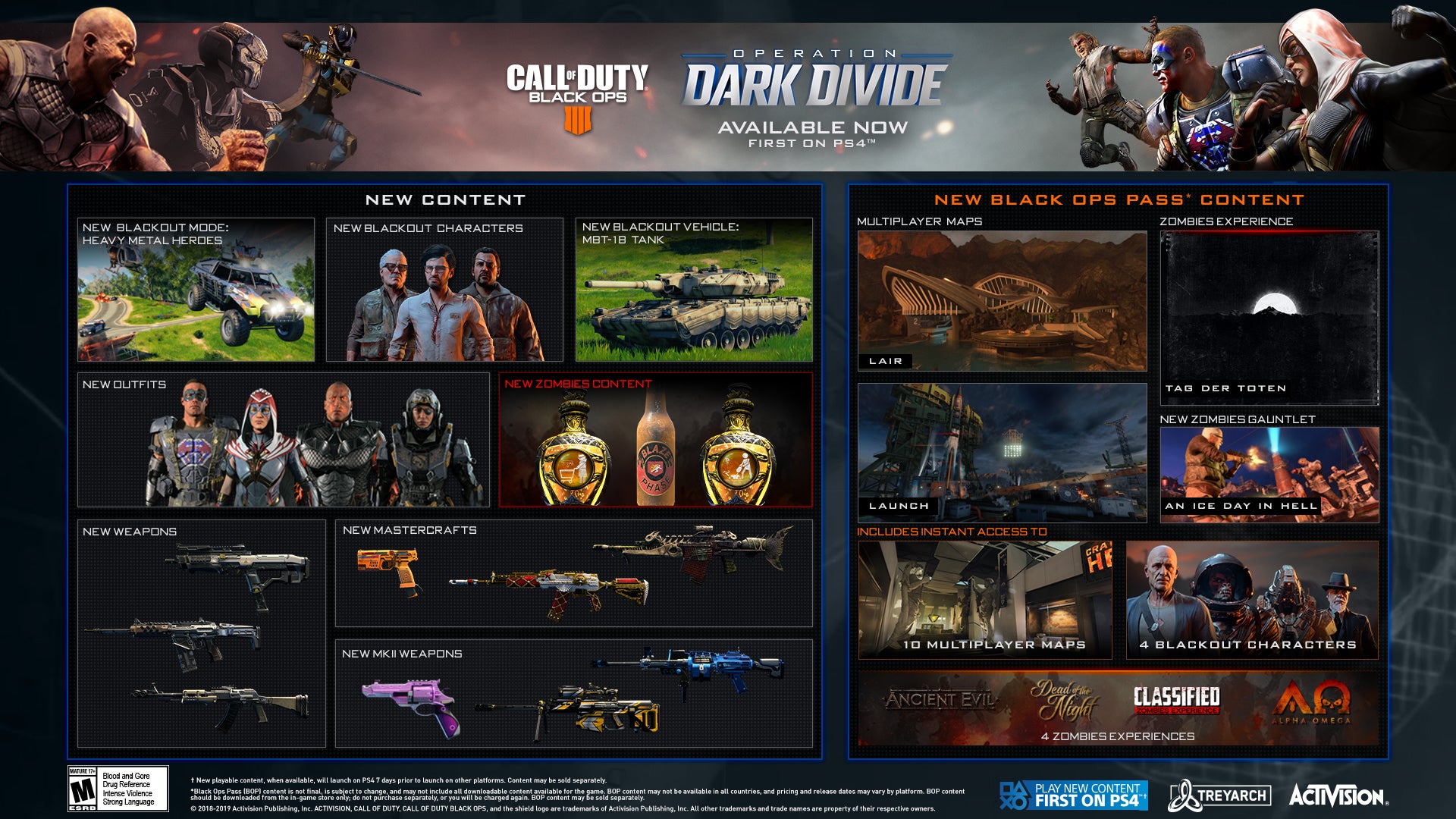 The Black Ops 4 community is currently having its say on the suggestion Dark Divide is the final operation for the game following this quote from Dan Bunting, co-studio head at Treyarch:
"For our final operation of the Black Ops Season, the team at Treyarch had a blast creating the ultimate battle between good and evil, imagined through alternate universe versions of our Specialist characters as heroes and villains.
"In addition to the heroic experiences of the operation, we can't wait to share the epic final chapter of the Zombies Aether story - the end of an adventure more than 10 years in the making."
As the community has pointed out, Black Ops 4 isn't even a year old, and its final operation doesn't include a new specialist nor a new Blackout destination, as previous operations have.
Fans have also pointed to a Treyarch blog post from 2018 in which the developer said it was "committed to supporting the Black Ops community for the long haul".
For context, Treyarch is reportedly now working on Call of Duty 2020 following tension between co-leads Sledgehammer and Raven. This game is apparently Black Ops 5 and is set in Vietnam during the Cold War.
Such a move breaks the three-year development cycle previously attached to the Call of Duty franchise. Clearly, Treyarch's got a lot on.
Of course, Treyarch may continue to update Black Ops 4 here and there. There may even be major updates to come. But it very much looks like Black Ops 4's operations are over, and fans feel they've been short-changed.