Looks like there's a third season of Netflix's The Witcher on the way
Production is currently planned for 2020 and 2021.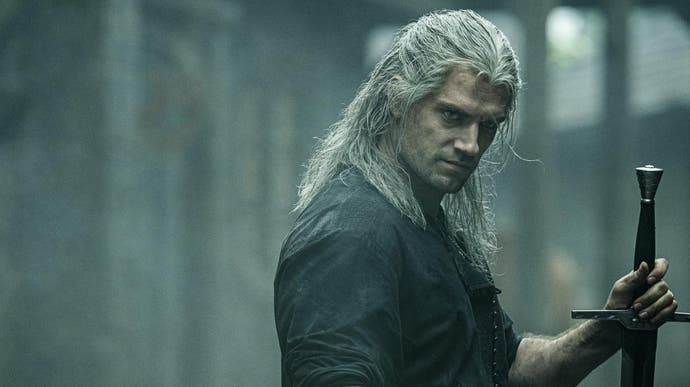 Netflix has seemingly greenlit a third season of The Witcher.
Though the second season has yet to finish filming, the eagle-eyed folks over at Redanian Intelligence (thanks, VG24/7) have spotted that a listing on the Writer's Guild of America West website reports a third season of the critically-acclaimed show is going ahead, once again with Lauren Hissrich, showrunner for The Witcher Netflix series, at the helm.
Beyond confirmation of Hissrich's participation, the only other clue given by the site is that production is slated to take place across 2020 and 2021.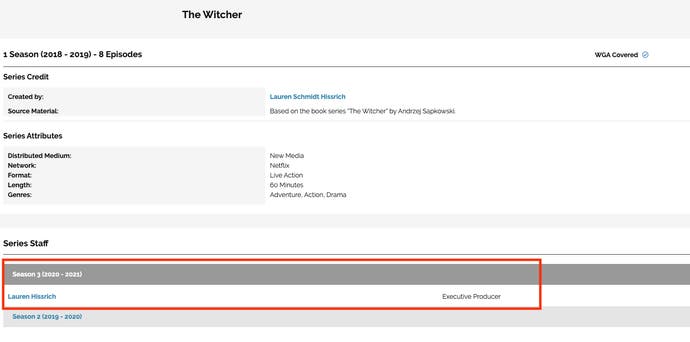 ICYMI, Hissrich also recently announced a new six-part series called The Witcher: Blood Origin. It will be a prequel story set 1200 years before Geralt and the events we're familiar with and will chart the origin of the Witchers and how they came to be. Hissrich confirmed Witcher creator Andrzej Sapkowski will be involved with a "hell yes" response.
"This has been the toughest secret to keep!" tweeted Hissrich at the time. "I've always wanted to dive deeper into the myth and lore of the Continent, and now fans will have a chance to explore it with [Declan de Barra] in a prequel series, The Witcher: Blood Origin. Elves, and enemies, and the end, oh my..."
The main Witcher series has been forced to recast a major character following ongoing delays due to the coronavirus pandemic.