Lego Super Mario range releases in August
UPDATE: Yet another set revealed.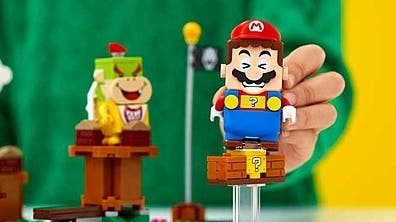 UPDATE 8/4/20: We've now got a look at the fourth Super Mario Lego set - the Monty Mole & Super Mushroom Expansion Set. This one, as suggested yesterday, will come as a free gift.
Currently the only way to secure the set for yourself is to pre-order the range's main set - Adventures with Mario Starter Course - from Lego's own Shop@Home website. (Whenever I try, I'm currently unable to do this - it looks like the product is currently out of stock.)
The set comes with a Lego Monty Mole, Super Mushroom and a Stone-Eye. Here's how it looks: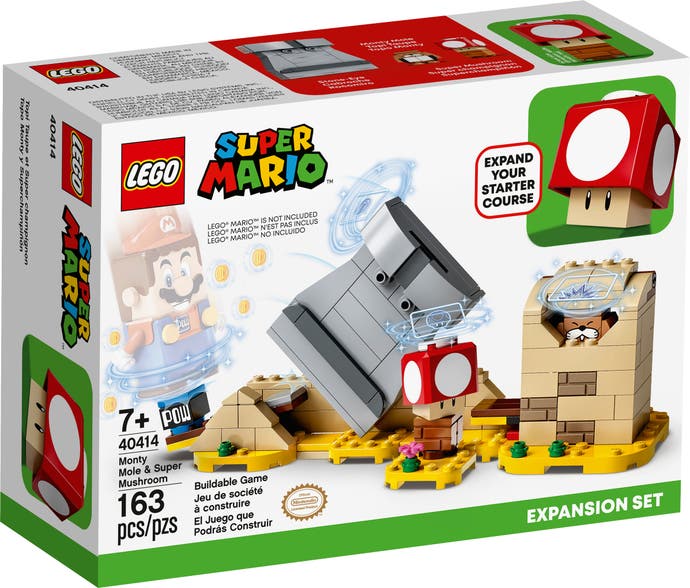 ---
ORIGINAL STORY 7/4/20: Lego's range of interactive Super Mario sets will debut in Europe and North America on 1st August.
The previously-announced Lego Super Mario Starter Course set with an interactive Mario will cost $60/€60 (around £53), and be accompanied by two optional expansions we're seeing properly here for the first time.
There's a smaller Piranha Plant Power Slide Expansion Set ($20/€20) and a larger Bowser's Castle Boss Battle Expansion Set ($100/€100), pictures of which lie below.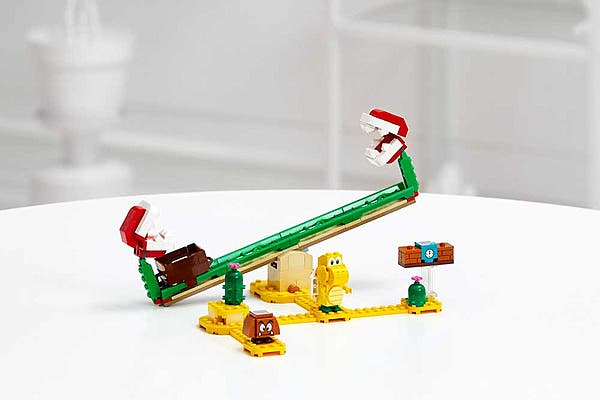 You'll need the base Starter Course set to take advantage of the range's interactivity, which is built into the Mario figure and designed to react to seven action bricks.
This DUPLO-looking Mario has an LCD screen for his eyes, mouth and chest which will react to movement and action bricks. It also contains a speaker to play familiar Mario music and sounds. Here it is in action:
And you'll keep track of your creations, virtual coins collected and high scores via a free smartphone app available alongside launch. This will also include digital instructions and suggestions for new ways to rebuild the sets into different forms.
Unofficially, a fourth set - the Monty Mole & Super Mushroom Expansion Set - has also been spotted, which looks to be offered as a free gift (thanks, BrickFan).
Pre-orders for the Starter Set should be going live now, but look to be a little late in doing so. When they do, they'll be via Lego.com.