Universal confirms Super Mario Bros. Movie UK release date
Son of a Peach.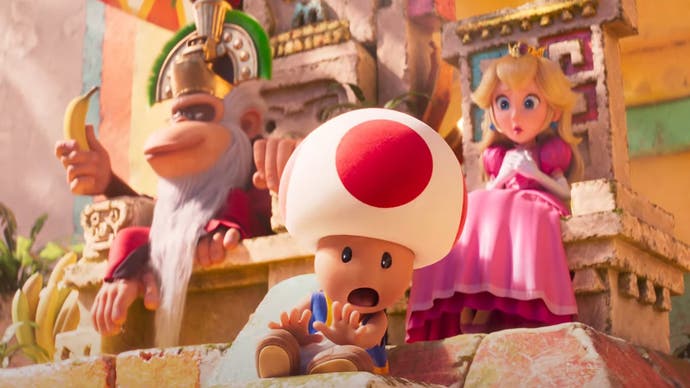 There was a bit of confusion last week, when it was announced that The Super Mario Bros. Movie would be released two days earlier than previously expected in the US and "60 other markets". At this point, it was unclear whether the UK fell into the "other markets" category.
Now, however, Universal has cleared that up, and stated The Super Mario Bros. Movie will be released on 5th April in the UK. This is the same as in the US.
If you've been struggling to keep track of when The Super Mario Bros. Movie is due to arrive, you are not alone. After all, Universal has shunted its release date around the calendar on numerous occasions.
The film was initially aiming for December 2022 before switching to an early March release across a large number of territories, including Australia, Europe, and the UK. However, with its cinematic debut now less than a month away, hopefully this will be the last time the release date changes.
In the meantime, Nintendo will be hosting a special Super Mario Bros. Movie focused Nintendo Direct later this week (9th March). Here, it'll be sharing one last trailer for the movie, so keep your eyes peeled for any more Easter eggs and the like.
Personally, I would love to see more of the film's take on Rainbow Road - a casual banana skin deployment from Princess Peach before Donkey Kong releases a blue shell. Well, why not?