Seth Rogen's Donkey Kong and Cat Mario spar in latest Super Mario Bros Movie clip
Me-ouch!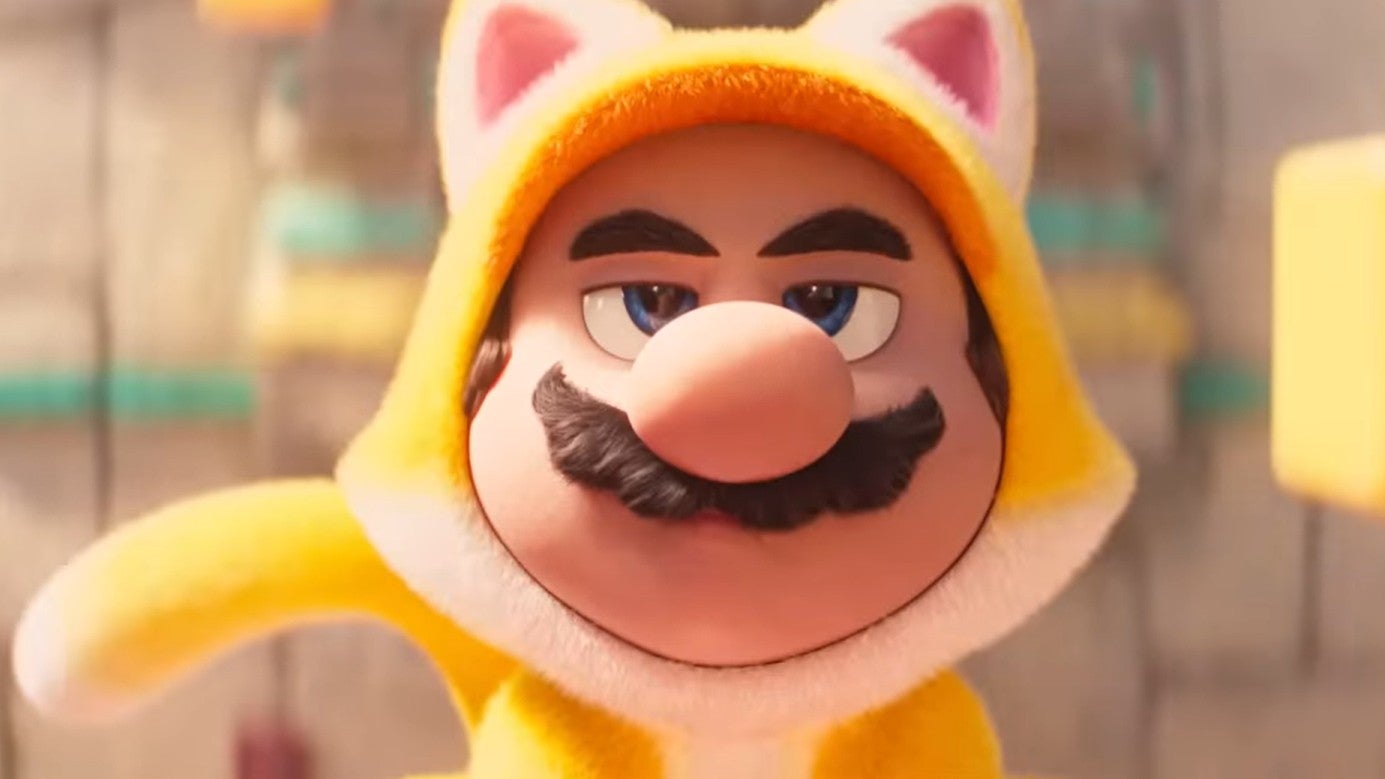 A new Super Mario Bros Movie clip has been released by Nintendo and Illumination.
This snappy little number gives us another look at the film's upcoming power ups, with Mario suiting up as a cat to do battle. It also lets us hear Seth Rogen's take on Donkey Kong. And, well, it sounds like Seth Rogen.
The setting for this little teaser will be familiar with those who have been following the film's trailers so far. It is the same airborne colosseum-like arena that we saw Mario getting bashed about in by Donkey Kong before. The new video, which you can see below, is titled Smash. So, Smash Bros?
Thanks to this latest clip, we have now heard most of the film's lead cast in their roles. However, we still haven't heard anything significant from Chris Pratt's Mario. This trailer does provide us with a "Meow", so I guess that's something, but it really hasn't given us anything meaty to discuss about Pratt's casting - something that remains somewhat controversial.
Following the Super Mario Bros. Movie's October's trailer, voice actor Tara Strong (known for her roles as Harley Quinn, Batgirl and Fairly Odd Parents' Timmy Turner) penned a series of tweets lamenting the decision not to cast long-time Mario voice actor Charles Martinet in the lead role.
"Voice actors - I'm gonna put my heart and soul in this for at least 20 years, help sell billions in merch, make the studios millions of dollars and make generations around the world happy. Hollywood - We don't care," she wrote.
Former Luigi actor John Leguizamo has also chimed in, saying he considers film studio Illumination's decision not to cast an actor of colour in a lead role for the movie to be "backwards".