L.A. Noire sales near 5 million mark
Team Bondi title was best-selling new IP of 2011.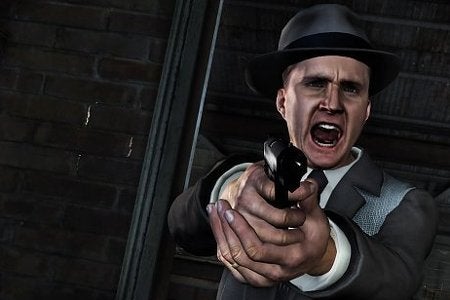 Ambitious detective drama L.A. Noire has sold-in nearly five million copies since launch, publisher Take-Two has announced.
That makes it the best-selling new IP of 2011 in the US, according to NPD data.
The news comes out of Take-Two's latest quarterly financial report, which also offered up life-to-date sales for a few other recent titles from the publisher.
The Red Dead franchise has now shifted 13 million units, while NBA 2K12 has sold-in nearly 4 million units.
The publisher's total revenue for the quarter came in at at $236.3 million, compared to $334.3 million for the same period last year. Non-GAAP profits came in at $29 million, down from $49.5 million year on year.
No update was offered on when we might get to play Grand Theft Auto 5, though CEO Strauss Zelnick said developer Rockstar is making "incredible progress".