Jelly Deals roundup: Shadow of Mordor, The Surge, The Art of Overwatch, and more
Plus, Metal Gear Solid 5 for an unreasonably low price.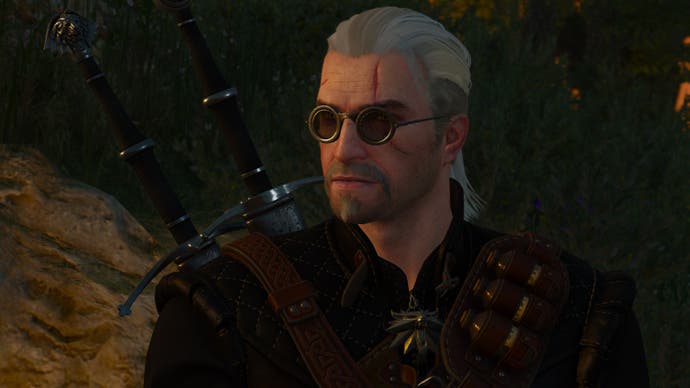 A note from the editor: Jelly Deals is a deals site launched by our parent company, Gamer Network, with a mission to find the best bargains out there. Look out for the Jelly Deals roundup of reduced-price games and kit every Saturday on Eurogamer.
---
Well, we've made it into July and we're over the halfway point of the year. We're headed directly into that lull in the middle of the summer when no games traditionally come out - only this time the Switch is here to make sure that you never have to not be playing a video game of some description. Whether that's a good thing or not, I'll leave to you. Regardless, we've got another week's worth of the best gaming deals around to check out, so let's get to it.
As usual, we've got deals that'll work in the UK, deals that'll work in the US and some deals that will work in both the UK and US, as well as presumably many other places. Let's get started.
UK & US Deals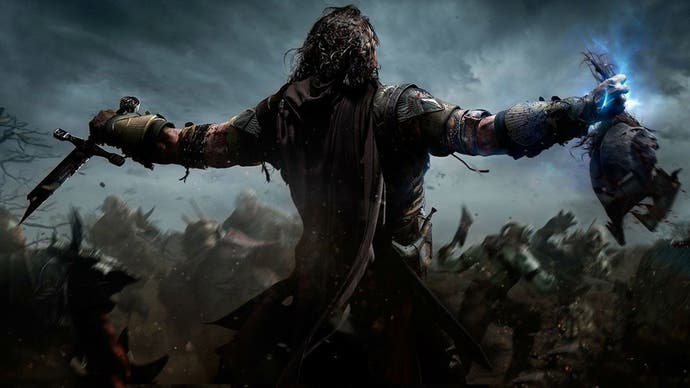 A few months ahead of the launch of its sequel, Middle-earth: Shadow of Mordor: Game of the Year Edition has been cut down in price for the next few days, to just £4.80 / $4 on Xbox One via Xbox Live or £3.20 / $4 on PC via Steam or Amazon. No sign of a discount on the PS4 version, but it might be good to keep your eyes peeled just in case.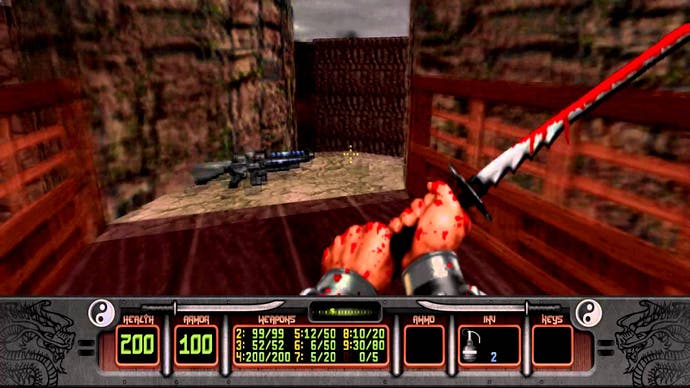 You may have seen this one during the week already, but just in case you haven't: the original Shadow Warrior is free right now on GOG.com. You may have played the more recent reboot of the franchise or its sequel, which was released last year, but if you've never taken a look at the game that kicked off a whole range of questionable puns, you can do that without paying a thing this week.
Shadow Warrior on PC for free from GOG.com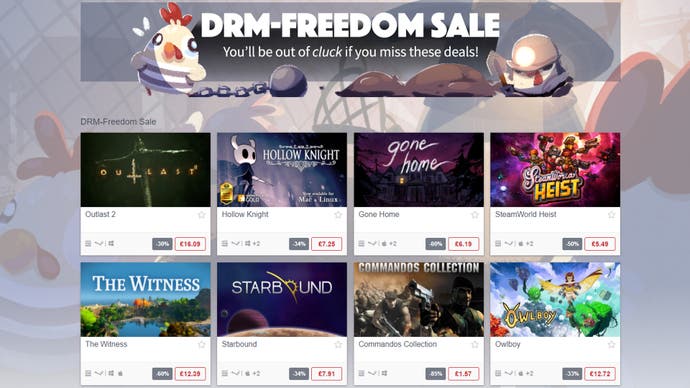 To celebrate the 4th of July, Humble gathered up a bunch of games that you should probably be playing in their purest, most DRM-free form and discounted them. Not a bad way to celebrate independence - with a bunch of indie games on the cheap. Here are some of the things you can pick up in the sale:
Outlast 2 for £16.09 / $20.99 / €19.59
Hollow Knight for £7.25 / $9.89 / €9.89
SteamWorld Heist for £5.49 / $7.49 / €7.49
The Witness for £12.39 / $15.99 / €14.39
Owlboy for £12.72 / $16.74 / €15.40
Grim Fandango Remastered for £2.19 / $2.99 / €2.99
The Sexy Brutale for £10.49 / $13.99 / €13.99
Day of the Tentacle Remastered for £2.74 / $3.74 / €3.74
Her Story for £2.49 / $2.99 / €2.99
Broken Age for £3.19 / $3.99 / €3.59
The Fall for £1.59 / $1.99 / €1.79
DRM-Freedom Sale from Humble Store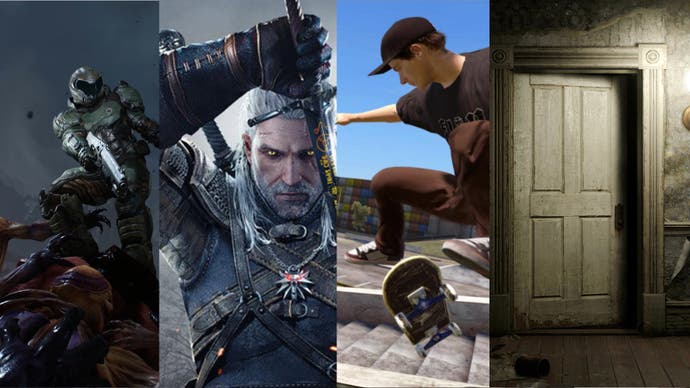 From right now until Monday 10th July, you can pick up some nice savings on Xbox One and Xbox 360 digital games in the 'Ultimate Games Sale'. This means there's yet another reason you should buy 2016's Doom and play through Wolfenstein: The New Order.
Some highlights (prices shown for Gold members in GBP, local currency may vary):
Xbox Live Ultimate Games Sale - Ends July 10th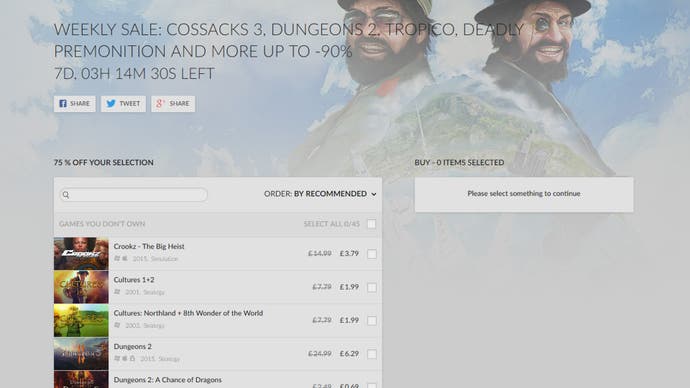 This week's offerings from GOG's long-running Weekly Sale range features up to 90% off a lot of strategy games. Namely, Omerta: City of Gangsters, Tropico 5, Dungeons 2 and even the STALKER series.
Some highlights:
Crookz - The Big Heist for £3.79 / $4.99 / €4.99
Dungeons 2 for £6.29 / $7.49 / €7.49
Omerta: City of Gangsters for £3.89 / $4.99 / €4.49
Tropico 5 Complete Edition for £7.49 / $9.99 / €10
Stalker Shadow of Chernobyl for £3.89 / $4.99 / €4.49
Up to 90% off in the Weekly Sale from GOG.com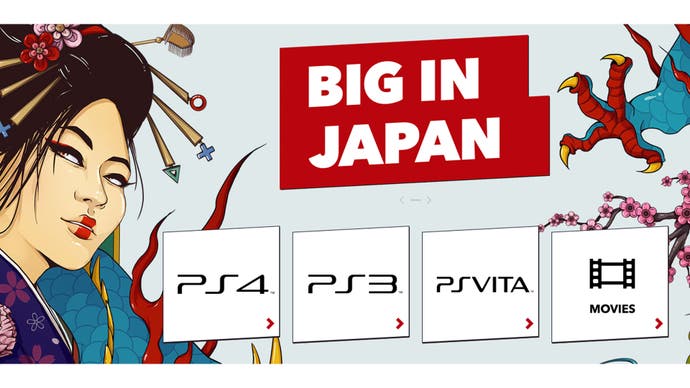 This week saw the beginning of Sony's 'Big In Japan' sale range on the PlayStation Store. This meant a whole batch of games, primarily from Japanese developers, were celebrated with some decent discounts. Here's some of what's been on offer:
PS4
Resident Evil 7 for £29.99
Final Fantasy 15 for £23.99
Yakuza Zero for £20.24
Skyrim Special Edition for £24.99
Metal Gear Solid 5 Definitive Experience for £9.49
Metal Gear Solid 5: The Phantom Pain for £7.49
Dark Souls 3 for £19.99
PaRappa the Rapper Remastered for £6.19
Final Fantasy 7 for £6.49
DmC Devil May Cry Definitive Edition for £8.49
The Silver Case for £15.99
Dead Rising Triple Bundle Pack for £15.99
Valkyria Chronicles Remastered for £7.39
PS3
Persona 5 for £29.99
Tekken Tag Tournament 2 for £3.29
Dark Souls 2: Scholar of the First Sin for £6.49
Yakuza 4 for £4.99
Yakuza 5 for £7.99
Metal Gear Solid HD Collection for £7.99
Vita
World of Final Fantasy for £14.99
Toukiden 2 for £24.99
Akiba's Beat for £14.99
Metal Gear Solid HD Collection for £7.99
Big in Japan Sale from PlayStation Store - Ends 19th July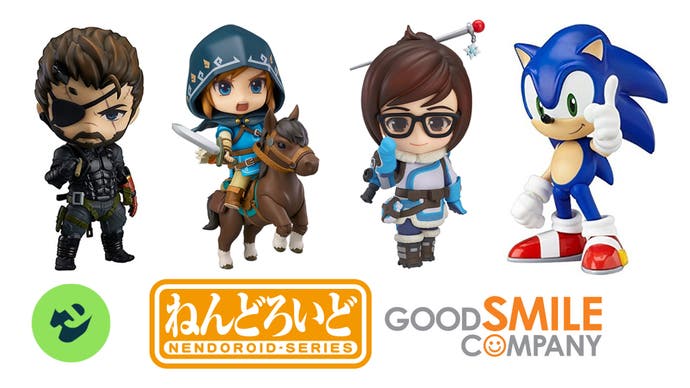 If you've ever thought "I love that pop culture thing a whole lot and I wish I had an intricately detailed, chibi version of one of the characters to display proudly on my desk and/or mantelpiece" well then, you're in luck - Nendoroids are most definitely 'a thing' now. Created by Japanese company Good Smile Company, you can find characters from everything from Death Note to Metal Gear Solid in weird stubby deluxe figure form here.
Over at Jelly Deals, we put together a list of our 14 favourites among these little things, and the cheapest prices for them. If that seems like you kind of thing, feel free to go have a look at our picks.
The 14 best Nendoroid figures available right now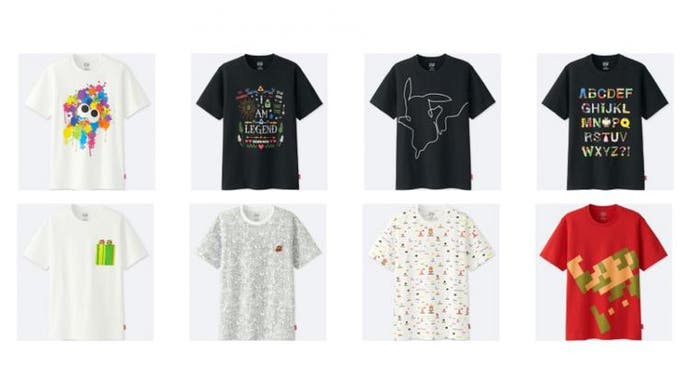 A month or so ago, UNIQLO debuted its official Nintendo range of T-shirts, which were mostly pretty fantastic. Better still, they were super affordable, coming in at around £13 each. Good news, then, since the site is currently discounting the entire range of official Nintendo shirts to £9.90 / $9.90 in both the UK and US right now. Get them while you can.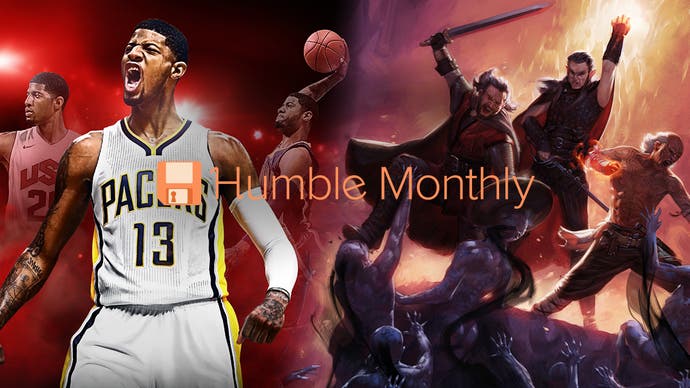 We've made it into July, which means it's time once more for Humble's Monthly offerings to switch over to a brand new batch. If you signed up in July, you should already have received an email detailing the stack of Steam keys in your account, but if you're not yet signed up, you can drop £10 / $12 to get involved with the festivities this month instead. By doing that, you'll get instant access to both NBA 2K17 and Pillars of Eternity, as well as a bunch of other Steam games at the end of the month. The folks at Humble also promise that you can cancel your subscription at any time, which is nice.
NBA 2K17 and Pillars of Eternity for £10 / $12 in Humble Monthly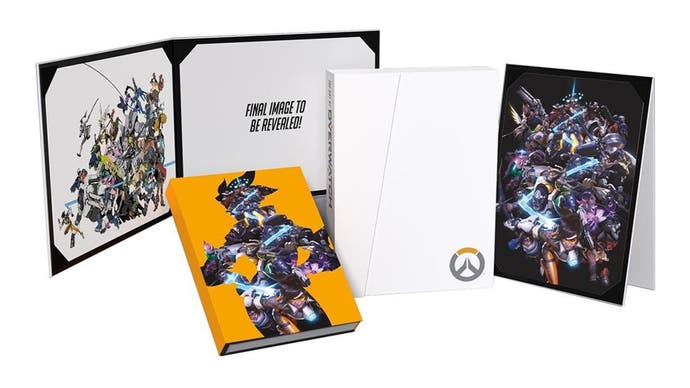 If you're an Overwatch fan, there's a fairly good chance you're a diehard one. For you, Blizzard is releasing a big, hardcover 'Art of Overwatch' book later this year. It's currently up for pre-order on Amazon and bizarrely cheaper in the US than in the UK at present.
UK Deals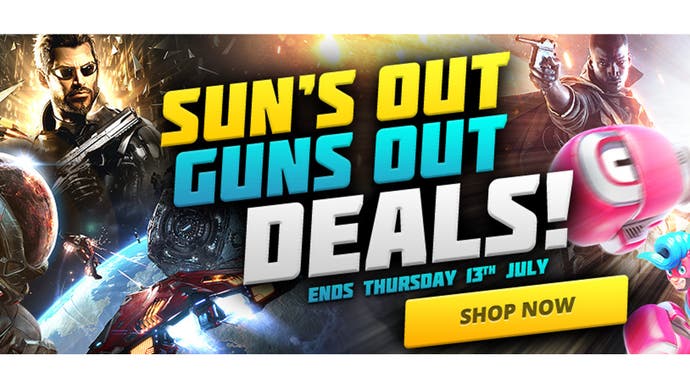 TheGameCollection has decided to get in on all of the 'summer sale' action with its own 'Sun's Out, Guns Out' range of deals. Some highlights include the cheapest ever price for Puyo Puyo Tetris on Switch, Nier: Automata, and more. Here are some highlights.
Puyo Puyo Tetris on Nintendo Switch for £24.95
ARMS on Nintendo Switch for £37.95
Horizon Zero Dawn on PS4 for £25.95
Micro Machines World Series on PS4 for £17.95
Nier: Automata on PS4 for £27.95
Prey on PS4 for £21.95
No Man's Sky on PS4 for £9.99
Pokemon Moon Fan Edition for £27.95
Sniper Elite 4 for £24.95
Sun's Out, Guns Out Sale from TheGameCollection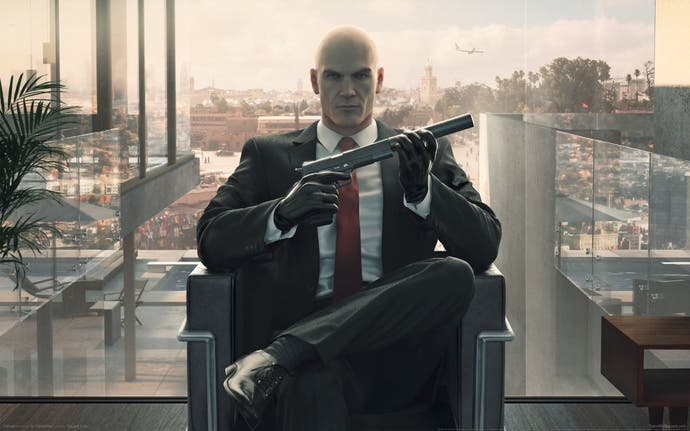 By now, Hitman might actually be the most frequently discounted game of the year. If you somehow still don't own a copy of this one, you can get the whole first season on Xbox One or PS4 for £19.99 at the moment.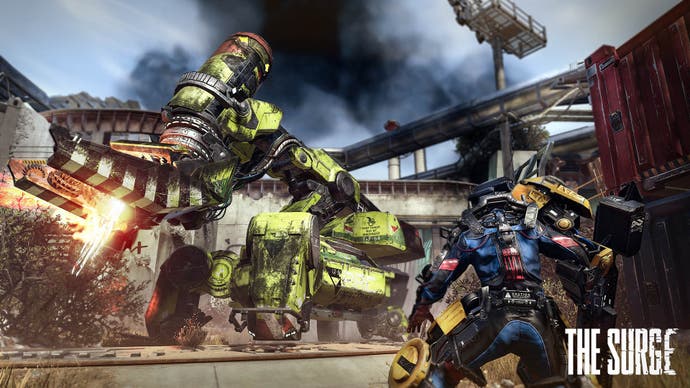 In its biggest discount since launch, The Surge is currently reduced to £25 over at Tesco Direct. If you're looking for something to fill that giant Dark Souls shaped void in your life, this might just be the game for you.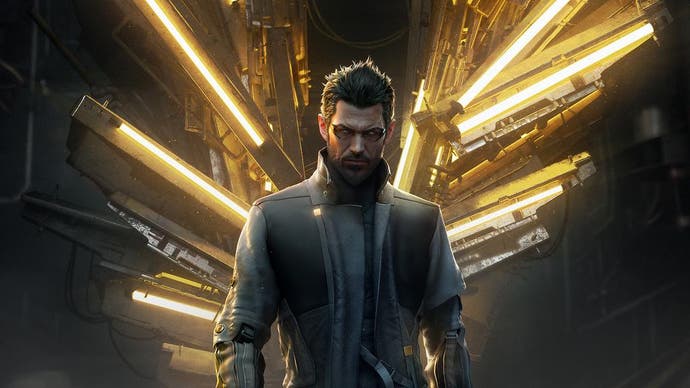 Remember Deus Ex Mankind Divided? It released almost a year ago and seemed to be mostly forgotten alarmingly quickly. If you never got around to picking up a copy, you can head over to Tesco Direct today and grab one on Xbox One or PS4 for only £5. That's in store as well as online, and is super correct at the time of writing - but stock levels being what they are, this one might sell out.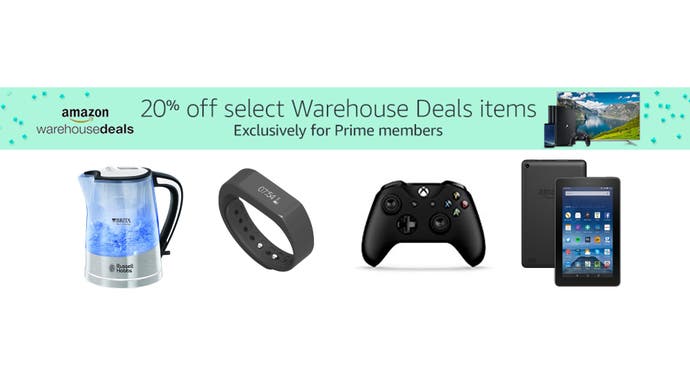 As part of the deals leading up to Tuesday 11th, July - otherwise known as Prime Day - existing Amazon Prime members will get an extra 20% off purchases from the Amazon Warehouse range this week. That means you can get an Xbox One controller for as little as £29. That is, until they all get bought.
20% off Amazon Warehouse purchases for Prime members from Amazon UK
US Deals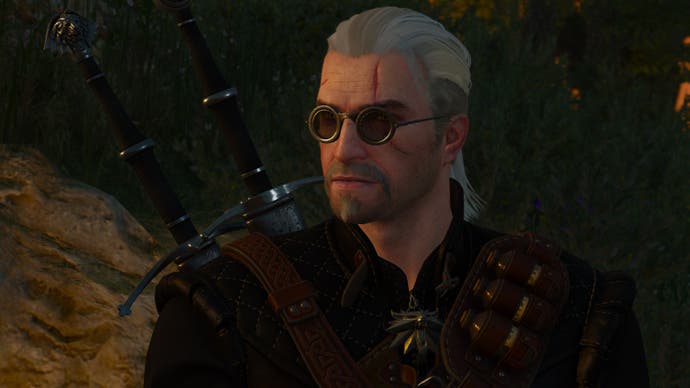 If you've made it this far into 2017 without owning a copy of The Witcher 3, odds are good that you're just not ever going to buy it. That said, if you're tempted to grab a copy of one of the best and most expansive games in recent years, you can pick up a copy of the Complete Edition on Xbox One, PS4 or PC for $30 this week.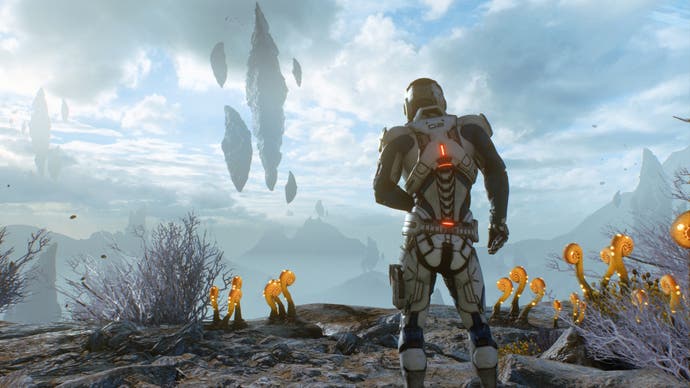 Mass Effect Andromeda has reached a brand new lowest price of $19.99 on both Xbox One and PS4 at GameStop this week. I'm just going to let you come to your own conclusions about that.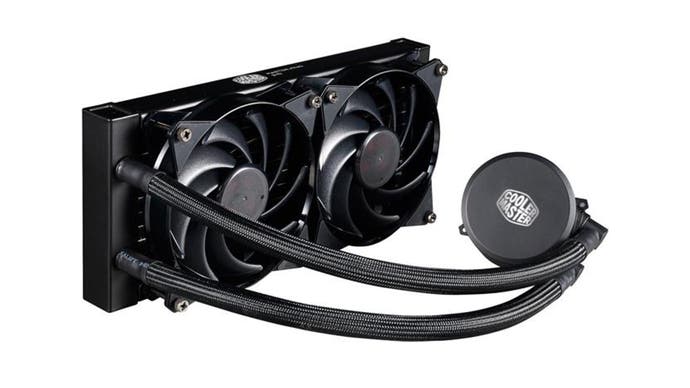 Whether you're building a brand new gaming PC or just looking to upgrade your existing one, you may want to try out a liquid cooling solution. Right now, you can grab a Cooler Master all-in-one liquid CPU cooler for just $64.99 via NewEgg.
Cooler Master MasterLiquid 240 all-in-one Liquid Cooler for $64.99 from NewEgg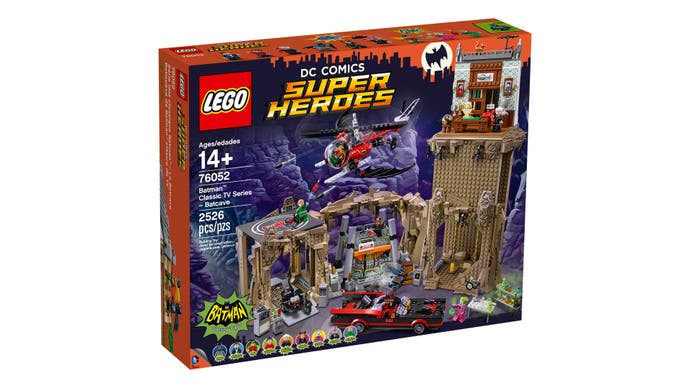 Look, I'm mostly including this Batman LEGO set because, well I mean just look at it. It's a LEGO set depicting the entire Batcave from the 60s Adam West Batman TV show. It's currently discounted by about $54 but really, just look at this wonderful thing. It even comes with the Batcopter, I mean come on.
Batman Classic TV Series Batcave LEGO set for $215.99 from LEGO Store
With that, we're done for another week. Keep in mind that deals, prices and availability can change at the drop of a hat, so apologies if you miss out on something you wanted. I'll be over at Jelly Deals, scouring the world wide web for more deals. Feel free to visit, or follow us on Twitter and give us a like on Facebook.
Did you know that Jelly Deals has launched a newsletter? Let us bring the best deals directly to you each day. Subscribe here, if that seems like your kind of thing.