It's finally time for Fortnite's horrifying Princess Fishstick
Sole survivor.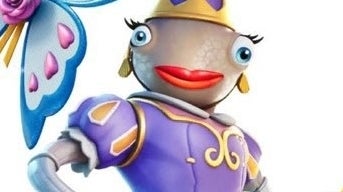 Fortnite has been threatening to release a princess-themed Fishstick for close to a year - and now we have a look at her final design.
Princess Felicity Fish, to give her full title, has been added to Fortnite in today's version 16.20 update, and will be made available through the game's item shop in the very near future. This image, pulled from the game's files, shows how the skin will look: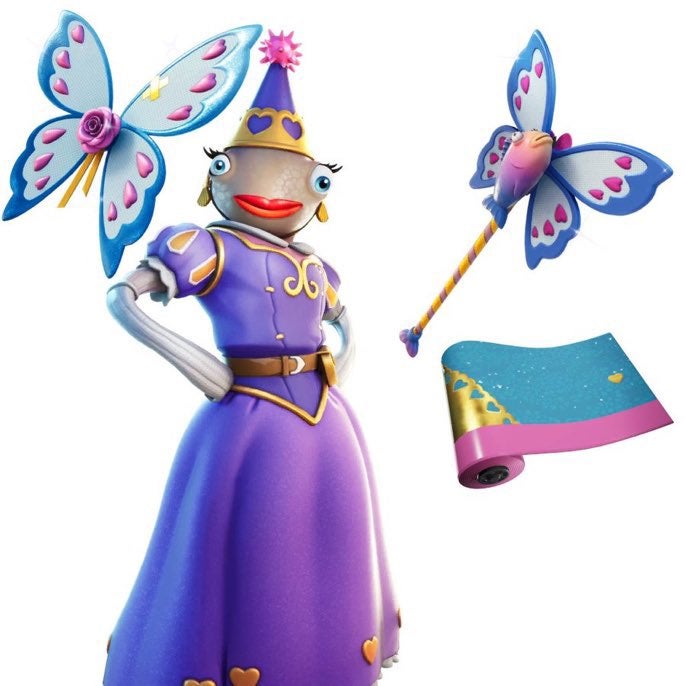 Some background. Fishstick is perhaps Fortnite's most popular skin, and has already spawned numerous additional versions.
The original Fishstick has four variants of his own (original, pirate, futuristic and Fortnite World Cup) before Epic Games started releasing all-new Fishstick versions separately.
Triggerfish is a Fishstick who looks like he was raised in a pond where everyone cosplayed as Call of Duty characters. Contract Giller is a Men in Black-style Fishstick released during Fortnite's excellent spy season. Atlantean Fishstick turned up alongside Aquaman in Fortnite's flooded map season. And the wintery Frozen Fishstick and Halloween-themed Fishskull have turned up as part of seasonal bundles.
As for a princess-themed Fishstick - we've known this was coming for a while. A Fishstick wearing a dress first popped up in loading screens for Fortnite's Marvel season, released in August 2020, teasing the design for imminent release. But in now-deleted tweets from a former Fortnite employee, we heard the skin had subsequently been held back, and potentially reworked.
Indeed, the final design does look different to the artwork shown below - and it's always interesting to see how some Fortnite skins can be multiple seasons in the planning.
Fortnite is still currently down while some longer-than-usual update shenanigans take place for v16.20, though it is expected to bring customisable vehicles, fresh weapons and some new map changes.