It looks like Neymar is coming to Fortnite
Dive in.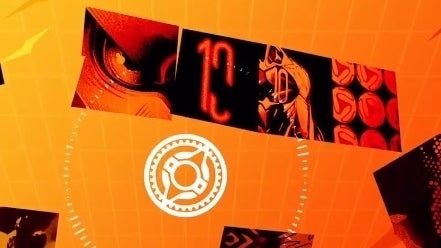 Neymar in Fortnite? Why not. Anything goes in Epic's battle royale, after all.
Epic today teased the arrival of Fortnite Season 6 with a short clip on Twitter that shows a number 10 jersey and what looks like the football from the 2014 World Cup, which was held in Brazil.
And here's the kicker from Neymar himself on Twitter:
So, what's the PSG and Brazil number 10 doing in Fortnite? Perhaps he'll be a skin you can purchase. Or maybe he'll be this weird boss who shoots you with footballs from the 2014 World Cup. Maybe.
Fortnite kicks off its new season with Zero Crisis Finale, a first-of-its-kind solo experience for the game's battle royale mode.
The single-player mission will bridge the gap between seasons and be available from 16th March, whenever you first log into the upcoming Chapter 2 Season 6.
Over to our resident Fortnite expert, Tom, who wrote about all this earlier this week:
"The single-player nature of Zero Crisis Finale is well-timed to offer a big chunk of Fortnite lore after a long season of build-up, and at a point when the game is poised to reveal answers to some of its island's biggest mysteries.
"'When you first launch into the new season, you'll play through the conclusion of Agent Jones' mission in the Zero Crisis Finale,' Fortnite says. This means we'll finally see what happened next after Jones jumped into Fortnite's Loop back in December.
"'The aftermath of this event is sure to shape Reality as we know it.'
"Back at the season's beginning, Jones was forced onto the Island as its reality-powering Zero Point began to collapse. In recent weeks, the Zero Point has begun to destabilise (again), meaning something big will need to happen to stop a repeat of Fortnite's black hole incident back in 2019."