Industrial Revolution city-builder Anno 1800 sets its open beta for April
Just ahead of launch on PC.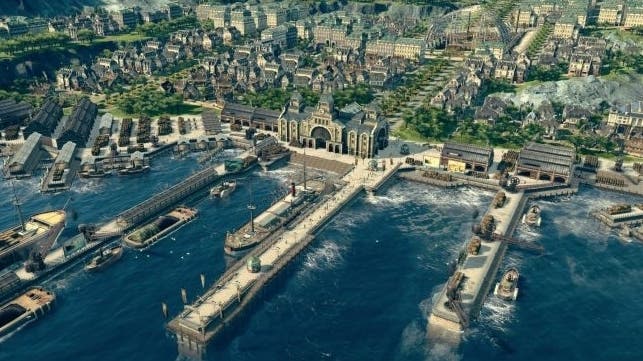 Ubisoft has announced that Anno 1800, the latest entry in developer Blue Byte's long-running historical city-builder series, will be holding its open beta this April on PC.
More specifically, Anno's open beta will run from April 12th to April 14th - and while there's scant information on what exactly participants will be able to experience during the event (other than, obviously, ye olde city building), developer Blue Byte has teased that it will include "new content", not seen in the game's recent closed beta.
No sign-ups will be required to access the open beta, and interested parties will merely need to download the beta-specific client in order to fulfil all their pre-release city-building whims. Full details will presumably be shared on the usual social media channels in the run-up to April 12th.
For those unfamiliar with Anno 1800, and I admire your dedication in getting this far into the story if that's you, it marks the first time that the series has featured a historical setting since 2009's Anno 1404. Blue Byte's two most recent entries - Anno 2070 and 2205 - catapulted the familiar city-building and real-time strategy formula into the far flung future.
This time around, however, we're heading to the 19th century, and the Industrial Revolution - a period which promises to influence everything from key city-expansion systems, including pollution, tourism, and worker strikes, to transportation and combat technology. Anno 1800 will include campaign, sandbox, and multiplayer modes, and there's a handy overview of the game, which Ubisoft calls "an evolution and a return to form for the series", in the trailer above.
Anno 1800 was originally scheduled to launch at the end of this month, on February 26th. However, Blue Byte recently announced that it would be delaying the game's launch until April 16th, for "a little additional polish and tuning".