Industrial-Revolution-era city builder Anno 1800 heading to consoles in March
Out on PS5 and Xbox Series X/S.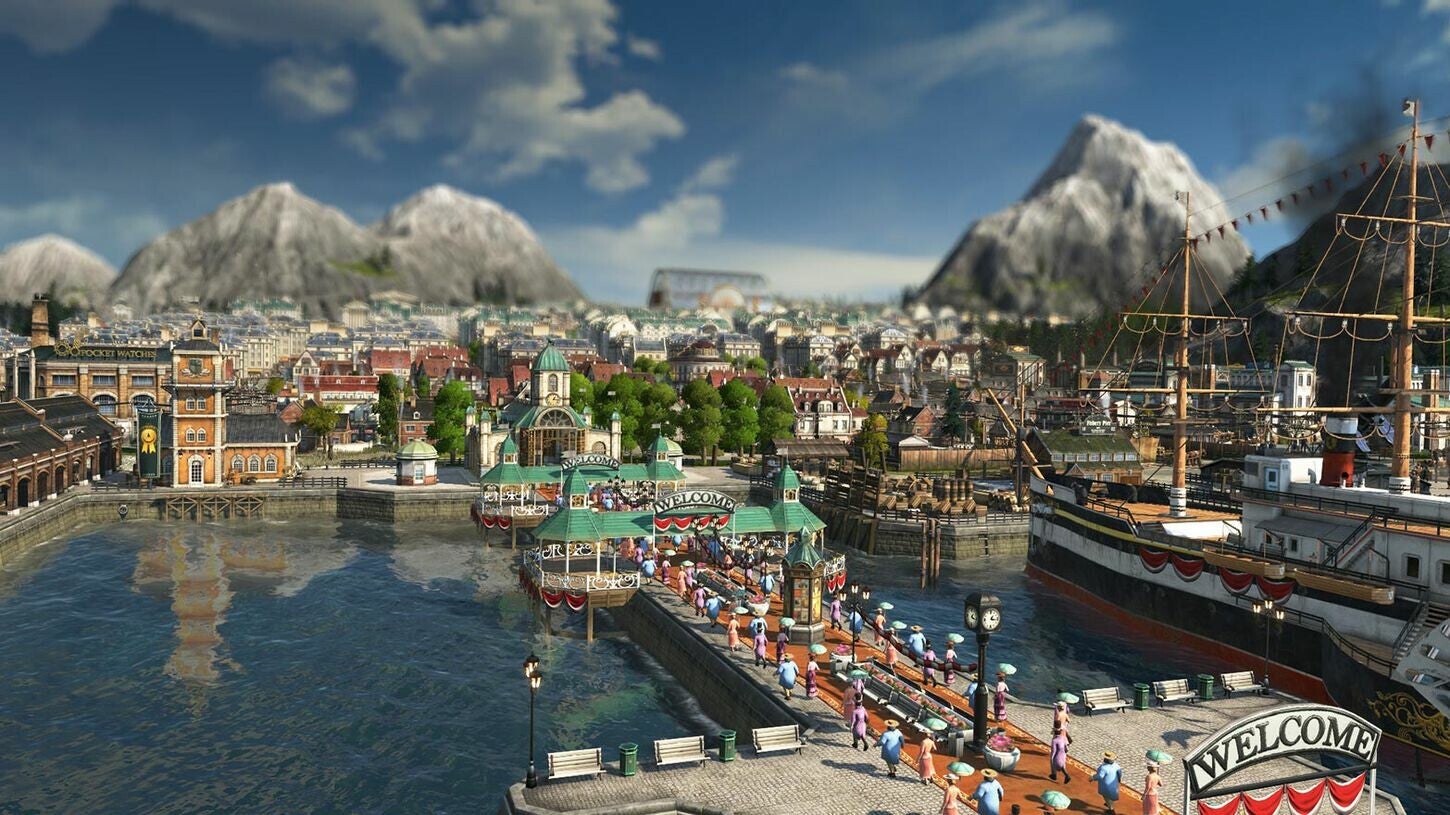 Anno 1800, Ubisoft's superb Industrial-Revolution-era city builder, is making the jump from PC to Xbox Series X/S and PlayStation 5 on 16th March.
Anno 1800's launch on current-gen systems will mark the first time in the series' 25-year history that a core instalment has been available on consoles, and strategy fans are in for a bit of a treat - it's a wonderfully rich city builder, tasking players with establishing a thriving logistical network between the Old and New Worlds of the 19th century in order to facilitate their expansion.
Console players that opt for Anno 1800's Standard edition gain access to everything in the base game, which includes a sizeable story campaign, sandbox, plus PvP and co-op modes. The console version also promises a reworked UI designed specifically for controller input, plus all free improvements and quality of life features released on PC over the last four years.
Anno 1800 is also getting a Deluxe edition, incorporating three cosmetics packs alogside the base game: the Pedestrian Zone, the Amusements Pack and Vibrant Cities. Ubisoft notes all released cosmetic DLC will make the leap from PC to consoles.
Over on PC, the final DLC instalment of Anno 1800's Season Pass 4 launched in December. Ubisoft is yet to confirm whether it plans to release this or any of Anno 1800's other major expansions for Xbox Series X/S and PlayStation 5 following the game's launch on 16th March.