Horizon: Zero Dawn new gameplay features dialogue wheels, mounting
Watch eight minutes of new footage.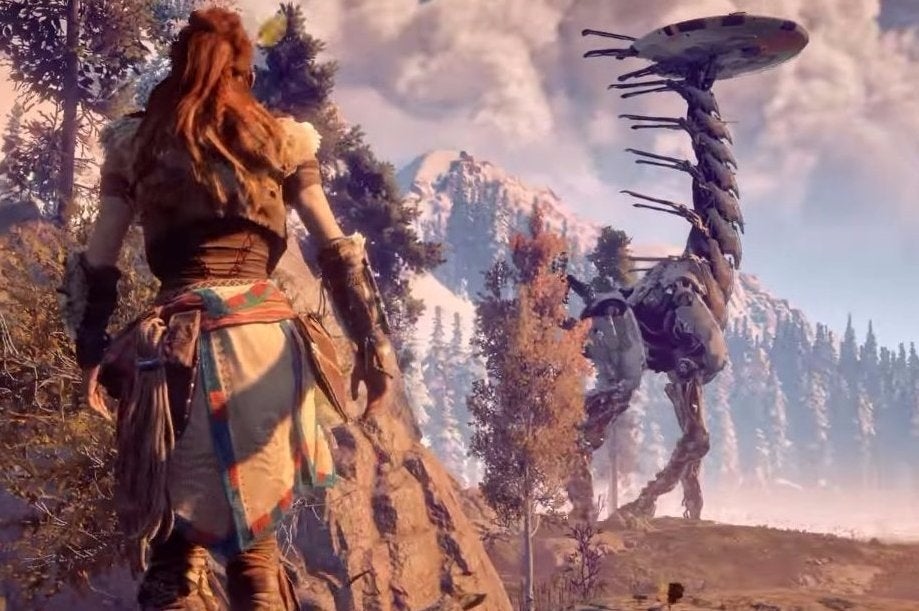 Sony has shown some new gameplay for Horizon: Zero Dawn at its PlayStation E3 conference.
The clip sees our hero Aloy hunt some mechanical beasts, before engaging in conversation with an NPC using a dialogue wheel.
From there, she has to get to a nearby village quickly, and so mounts nearby mechanical wildlife to speed through the game's open world. We also see more of the game's war-of-attrition combat against a towering and rather intimidating scorpion-like foe.
As already confirmed by Sony before E3 began, Horizon: Zero Dawn is now coming early next year - February 28, 2017 in North America, and March 3, 2017 in the UK.
You can read a recap of all the other announcements from PlayStation's conference in our E3 guide.