Horizon Zero Dawn release date confirmed for March
New trailer shows more dinobot action.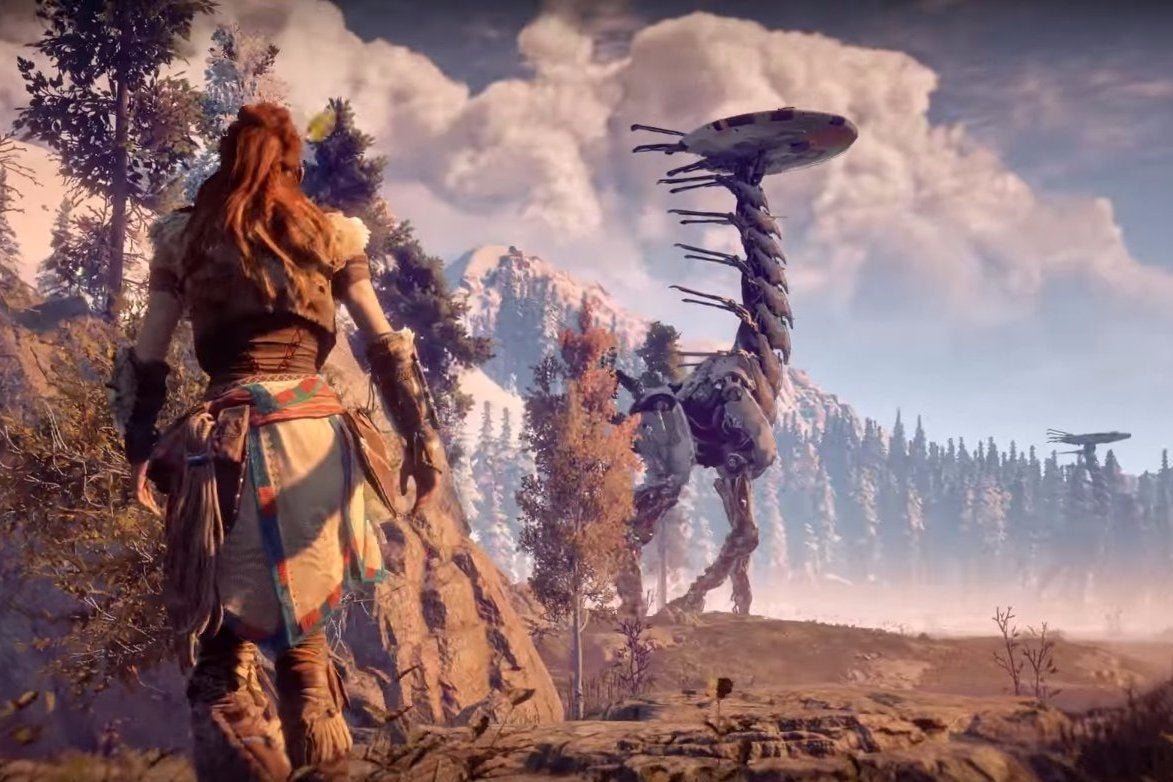 Killzone developer Guerrilla Games' upcoming PS4-exclusive robot dinosaur-hunting game Horizon Zero Dawn will launch on 3rd March in the UK.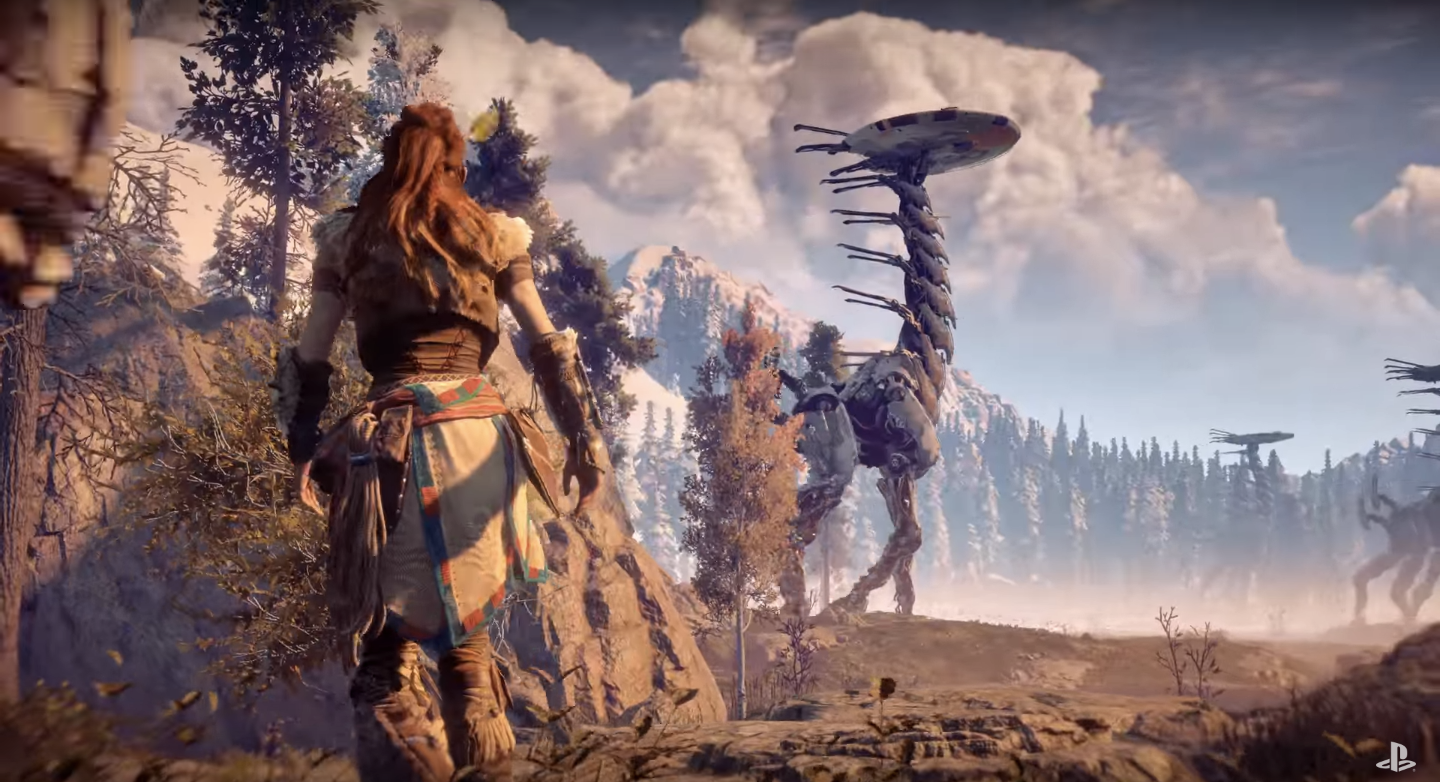 The rest of Europe will get it a couple of days earlier on 1st March, while North Americans will receive it on 28th February.
It was originally expected to launch later this year, but alas. "It wasn't an easy choice to make; we know many of you have been anxious to play the game since we first announced it. However, we also want to ensure that Horizon Zero Dawn lives up to the visuals and gameplay quality that our games are known for. The new date affords us the extra time required to deliver fully on our ambitious vision for Horizon Zero Dawn," said Guerrilla Games' managing director Hermen Hulst on the PlayStation Blog.
"We realise that this decision may not please everyone. At the same time, we're confident that the advantages of the additional development time afforded by the new date will become clear in the coming months, as we start to share more cool details and videos from Horizon Zero Dawn."
Guerrilla Games has released the following new trailer focusing on Horizon: Zero Dawn's protagonist Aloy: