Honkai: Star Rail pulls into the station next month, also in development for PlayStation
Stage freight.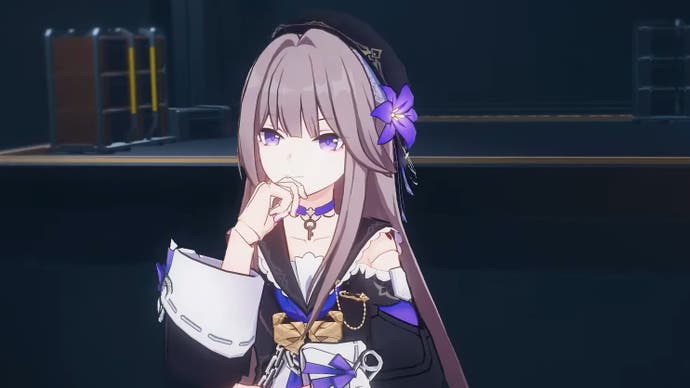 Genshin Impact developer HoYoverse has announced its upcoming free RPG game, Honkai: Star Rail, will arrive next month. Yes, it will be pulling into the station on 26th April, across PC, Epic Games Store, iOS, and Android.
In addition to this, HoYoverse revealed the game is also in development for PlayStation, although we don't have a release date for this platform (as in console platform) as yet.
For those currently unfamiliar with Honkai: Star Rail, it is an upcoming space fantasy RPG that promises players a journey through "immense worlds of the unknown".
Our guides team has been getting to grips with it all already, and Jessica has even had some hands-on experience with the game.
In her preview, she called it a "goofy sci-fi Genshin Impact that actually respects your time".
"I don't think anybody is gunning to add yet another live service game to their list of dailies, but the ease of playing Star Rail on mobile actually makes it something of a perfect companion piece to slot in between other games," she wrote.
"I don't think Star Rail is going to pull many away from Genshin Impact, but it absolutely has the potential to run alongside it, which I'm sure is intentional on HoYoverse's part - why take people away from your massively popular game when you can get them hooked on two at the same time?"
If you are keen to pre-register for the game, you can do so
now via the Star Rail site
.