Here's where you can get that Death Stranding PS4 Pro
Snatcher one up.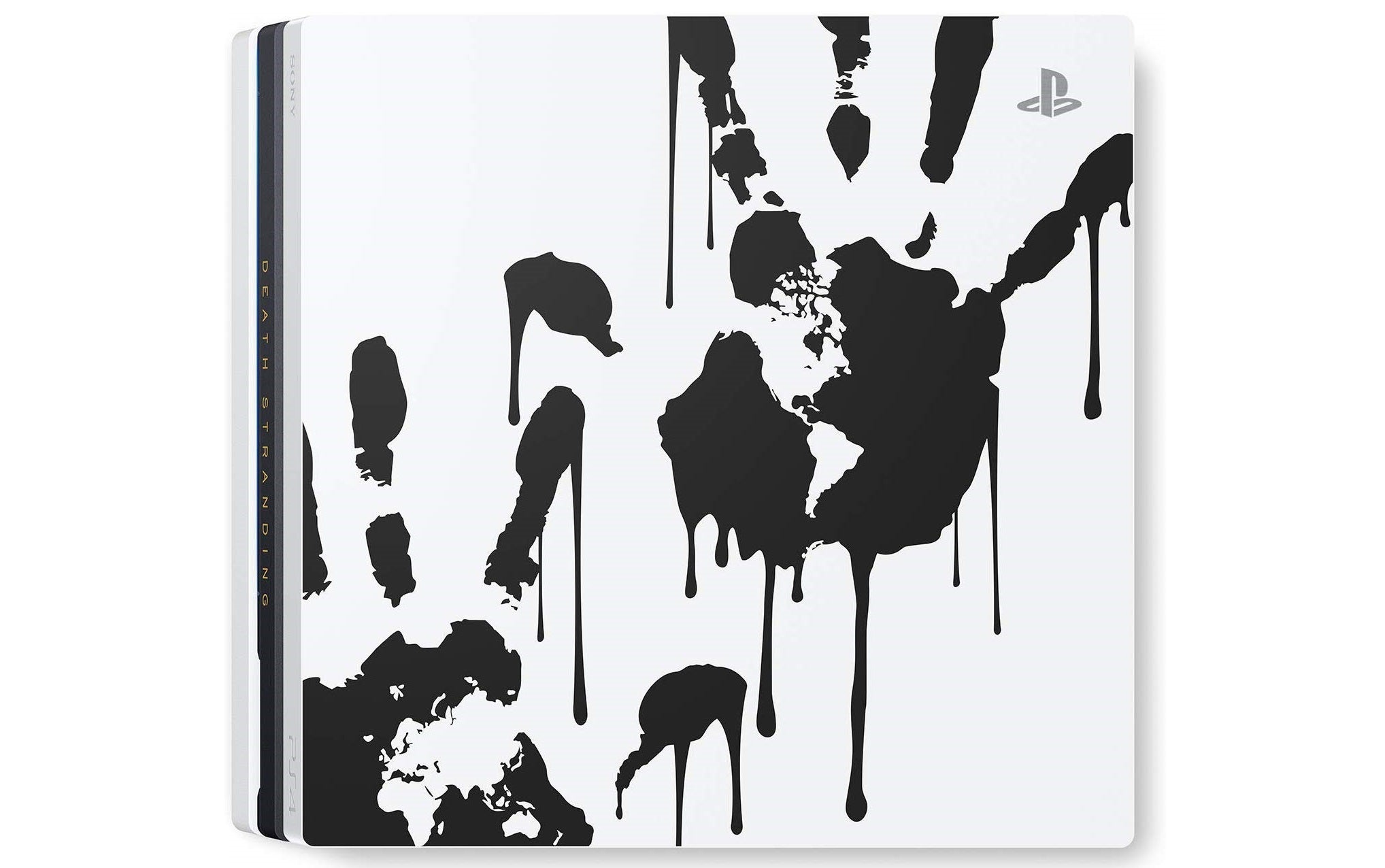 Sony's latest State of Play stream was packed full of announcements - including a reveal for a rather interesting Death Stranding PS4 Pro bundle. Now, you can secure yourself one.
In case you missed it, the Death Stranding PS4 Pro features an oil-splatted cover and sickly yellow controller (I know, I'm really selling it, aren't I?) as its two main elements. It also comes with a 1TB hard drive and a copy of Death Stranding. Don't worry, Imogen has cleared up that there isn't a baby in the controller. Phew!
If that's set your mind at ease and you're looking to grab the Death Stranding PS4 Pro, then you can order yours from the following retailers. As seems to be the case with these limited items, GAME has the exclusive in the UK. In the US, there's much wider availability.
In the UK:
In the US:
Just to check, do we have any idea what we're supposed to be doing in Death Stranding yet? Repeated comments by Kojima only seem to make the whole thing more complicated, while gameplay footage has done very little to clear things up.
At least we'll get a proper idea soon enough, with Death Stranding scheduled for release on 8th November. The Death Stranding PS4 Pro will launch on the very same day.
That wasn't all from the State of Play presentation, though. We also got a release date announcement for The Last of Us Part 2, which is getting a handful of its very own special editions too. Stock may still be available for some, but expect it to be very limited.
Or, you can give us a follow at Jelly Deals where we're keeping track of the best price for The Last of Us Part 2. You can also find the cheapest price for PS Plus and some picks for the top PS4 external hard drive.