Heavy Rain to receive Chronicles DLC
First episode due with Collector's Edition.
Sony has announced a European special edition of Heavy Rain and has also said it plans to release downloadable episodes following the game's release.
The Heavy Rain Collector's Edition comes in a special rain-effect slipcase, which "gives the impression of being streaked with 3D raindrops" and folds out with exclusive artwork on the packaging and manual.
The Collector's Edition also includes a download voucher entitling you to a Heavy Rain dynamic XMB theme, orchestral soundtrack and downloadable add-on episode from PlayStation Network.
That episode will be an expanded version of the Taxidermist demo shown at E3 and gamescom last year, in which one of the main game's playable characters, Madison Paige, investigates a reclusive taxidermist and gets in a spot of bother.
The episode is one of two "Chronicles" due out after the game's release next year as downloadable content. The Chronicles will cost money on PSN, but the first one will be free to people who buy the Collector's Edition, and made available to them before anyone else as well.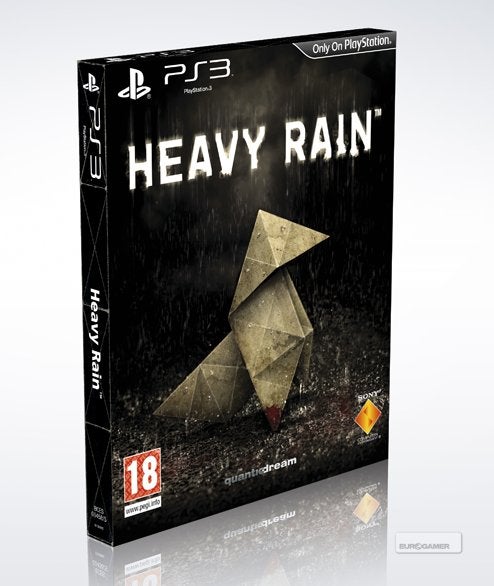 Sony has said to expect the Chronicles to form a "series of additional, fully-playable scenes" where you get to find out a bit more about the origins of some of Heavy Rain's characters.
Speaking of which, there's no word on Heavy Rain's release date yet, but retailers are pointing to 26th February 2010 ahead of official confirmation.
Check out our hefty Heavy Rain hands-on preview from earlier this month to find out a lot more about the first few hours of the game.