Detroit, Heavy Rain developer Quantic Dream loses employment court case
Against staff member who quit due to Photoshop montage scandal.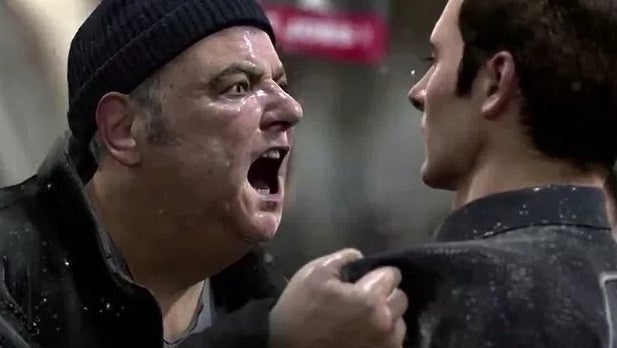 Controversial games studio Quantic Dream, developer of PlayStation exclusives Heavy Rain and Detroit: Become Human, has lost a court case against a former employee.
The victim in the case quit their post due to the offensive photoshopped images of employees being circulated at the studio - images which came to light after a damning joint investigation into toxic workplace culture undertaken by a team of journalists at Le Monde, Canard PC and Mediapart published back in January.
These reports variously accused Quantic Dream leaders David Cage and Guillaume de Fondaumière of inappropriate behaviour, overworking staff and colluding in - or at least turning a blind eye to - a schoolboy culture involving sexist and racist jokes. Canard PC's report [NSFW] includes examples of this - in montages of staff member's faces Photoshopped onto those of Nazi soldiers and nude porn stars which were apparently posted up around the studio workplace.
Quantic Dream boss David Cage said at the time he was "shocked" by the allegations, and in a statement published to the studio's Twitter account Quantic Dream branded the claims by its own staff as "slanderous" and part of a "smear campaign".
Then, in an unprecedented move and as discovered by Kotaku in April, Quantic Dream began quietly trying to sue these publications - three of France's largest media companies - for publishing their reports.
Today's court decision, as detailed online in a series of tweets from Gamekult journalist Nicolas Turcev, centres on the unusual prise d'acte employment law.
.@Quantic_Dream vient de perdre un procès aux prud'hommes contre l'un des salariés au cœur de l'affaire des photomontages du début d'année. La prise d'acte du rupture de contrat de travail a été requalifiée en licenciement sans cause réelle et sérieuse. Le studio peut faire appel

— Nicolas Turcev (@DocElincia) July 26, 2018
It's a complicated and risky step. A French journalist with knowledge of the process explained it to me as a notification of termination made by an employee who considered themselves a victim. By enacting this step, a worker forfeits their employment rights and salary, but can then petition for unfair dismissal.
The process is used to expose failings in the workplace, and leaves the worker's case in the hands of an independent labour court which then decides whether the worker should be treated as if they were dismissed or resigned, and whether they should receive settlement and unemployment rights.
In this case, the Quantic Dream staff member's experience at the studio swung the court in their favour. The staff member's decision to quit will now be treated as unfair dismissal, with the rights accorded to this. Quantic Dream, meanwhile, now has a right to appeal.
Several former Quantic Dreams have taken their cases to court - this is the first time the court has found in the favour of the employee. Two previous cases were dismissed - one of whom has filed an appeal.
Meanwhile, Quantic Dream's attempt to sue the French journalists which shed light on its workplace practices continues.