Halo's Master Chief joins Fortnite today
And a Capture the Flag mode featuring Blood Gulch.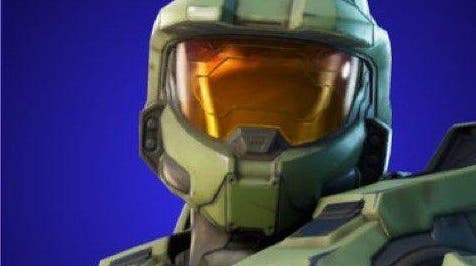 Fortnite now plays host to Halo's Master Chief, following its recent addition of God of War's Kratos.
Just as with PlayStation's character, Master Chief is available on all platforms but will unlock a special style (a black matte armour colour) if you play a match on Xbox Series X.
Alongside the Chief himself is a UNSC Pelican glider, a Gravity Hammer pickaxe, and an emote which lets your drive around in a mini Warthog. You can buy all of that individually, with Master Chief at 1500 V-Bucks, or altogether as a bundle for 2600 V-Bucks.
Halo map Blood Gulch will also be available to play in Fortnite's Creative mode, where you can try a Capture the Flag mode.
Fortnite's new season is focusing on bounty hunters, and a storyline where characters from across the multiverse are brought in to the game's ongoing story. Kratos was the first of these, and Master Chief seems like he won't be the last.
Tonight we got confirmation of The Walking Dead characters Daryl and Michonne coming to Fortnite on 16th December. But beyond all of this, and following Xbox and PlayStation characters, surely Nintendo will be next?