Halo 2's Coagulation remastered for Halo: The Master Chief Collection
UPDATE: Video walkthrough of Ascension shows changes, additions.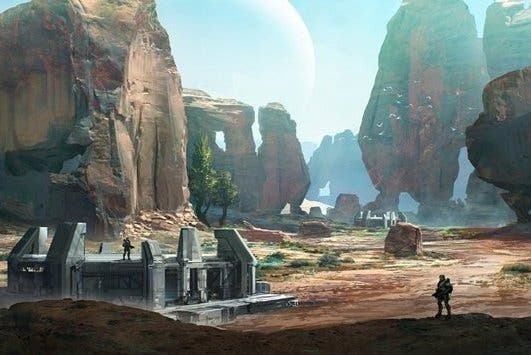 UPDATE: Courtesy of YouTube user woooshness we have a video walkthrough of the reimagined Ascension for Halo 2 Anniversary.
In the video, below, taken from the Rooster Teeth Expo over the weekend, we're shown Ascension, which has been made HD and 60 frames per second as part of Xbox One game Halo: The Master Chief Collection.
A number of changes have been made, including tweaks to the level design, a new weapon spawn and, most importantly of all, an energy shield for the middle of the map. There are three control panels placed around the map, which can be activated to turn on the energy shield, providing cover in the middle for their teammates.
ORIGINAL STORY: One of the greatest Halo multiplayer maps ever is getting remastered for Xbox One shooter Halo: The Master Chief Collection.
Coagulation is a Halo 2 multiplayer map that was itself a remake of the Halo: Combat Evolved multiplayer map Blood Gulch. It's a huge valley with identical bases at both ends.
Coagulation was announced over the weekend at the Rooster Teeth Expo as one of the six Halo 2: Anniversary maps 343 Industries and its co-production team at Certain Affinity are reimagining for Halo: The Master Chief Collection.
The six new Halo 2: Anniversary maps run at 60 frames per second and, hopefully, at 1080p resolution. There's no gameplay or screenshots of the new and improved Coagulation yet, but we do have some concept art, below.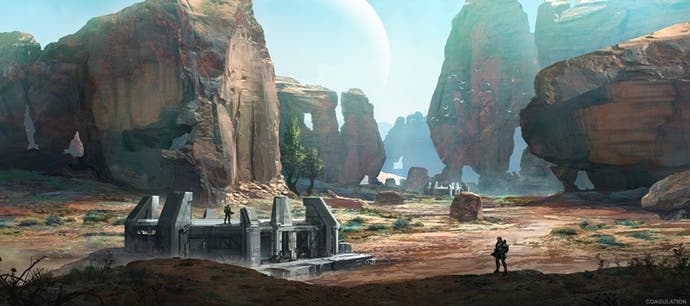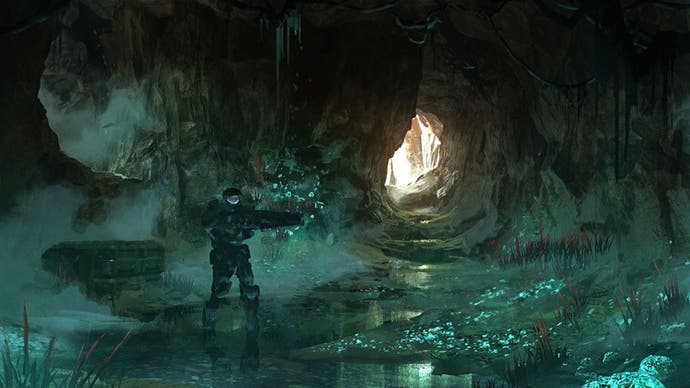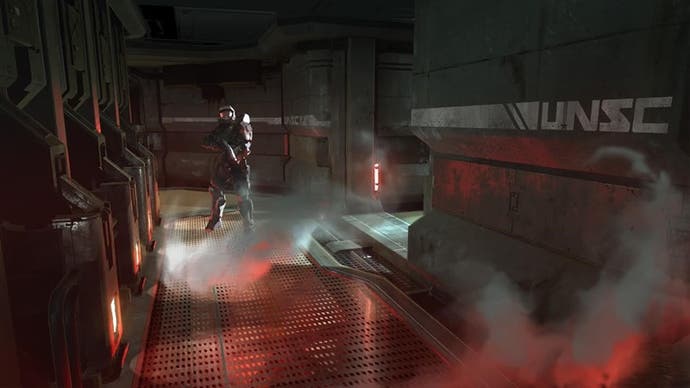 At E3 last month Microsoft announced Halo 2 map Ascension as the first of the six reimagined maps. So, now we know two of them, four are left to be revealed.
Meanwhile, 343 announced the Gungoose, which is the Mongoose vehicle from Halo 3 with guns. The Gungoose can be used in a new game mode for Halo: The Master Chief Collection called Gungoose CTF. Coagulation was mentioned as the perfect map to play this mode on.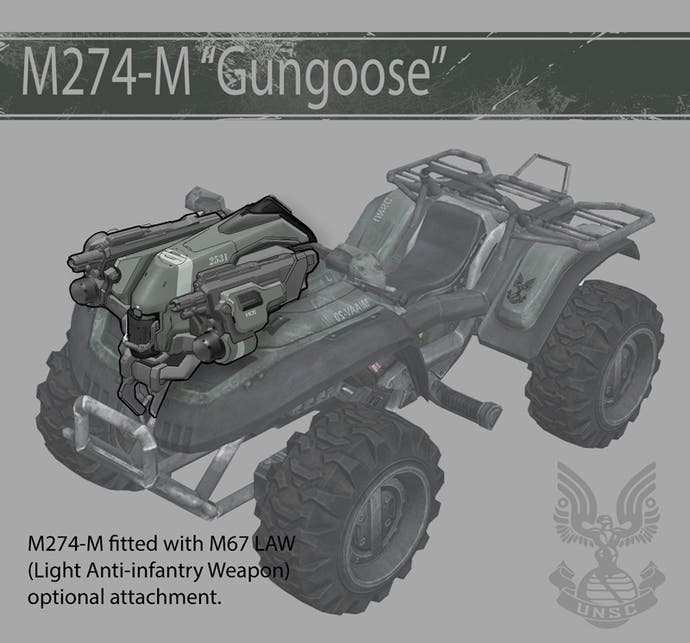 The Master Chief Collection launches this November, and includes Halo 1: Combat Evolved Anniversary, Halo 2: Anniversary, Halo 3 and Halo 4, as well as over 100 multiplayer maps. There's also Halo 5: Guardians beta access and the Halo Nightfall digital show.
The terminals from Halo: Combat Evolved Anniversary also return in Halo 2 Anniversary. In Halo 1 terminals unlocked a motion comic that teased story details for Halo 4 from the perspective of pesky floating sphere Guilty Spark. Similarly, the terminals in Halo 2 Anniversary tease the story of Halo 5, but this time from the perspective of The Arbiter, Master Chief's Covenant Sangheili friend. The teaser video, below, was released over the weekend after being premiered behind closed doors at E3. In it, the Arbiter sounds like he's done something naughty.