Ghost Recon Wildlands free for Xbox Gold subscribers this weekend
Super Bomberman R, too.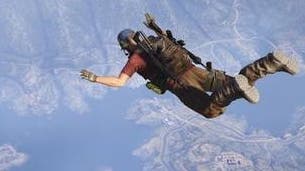 Tom Clancy's Ghost Recon Wildlands and Super Bomberman R are both available to play for free this weekend on Xbox One if you are an Xbox Live Gold subscriber.
Both are free to download from now, and unlocked for the next three days. Should you buy either game at a later date, your progress will carry over.
Wildlands is the phenomenally popular open world Ghost Recon originally launched by Ubisoft in early 2017. It's had a bunch of updates since, including a cameo for Splinter Cell's Sam Fisher, and remains popular still.
Super Bomberman R, meanwhile, is the most recent version of the classic puzzler first launched on Nintendo Switch last year and now available for Xbox One and PlayStation 4 as well. If you've wanted to try either game and not yet picked them up, now's a good time.