Gearbox's team-based shooter Battleborn out February 2016
Gun-ho.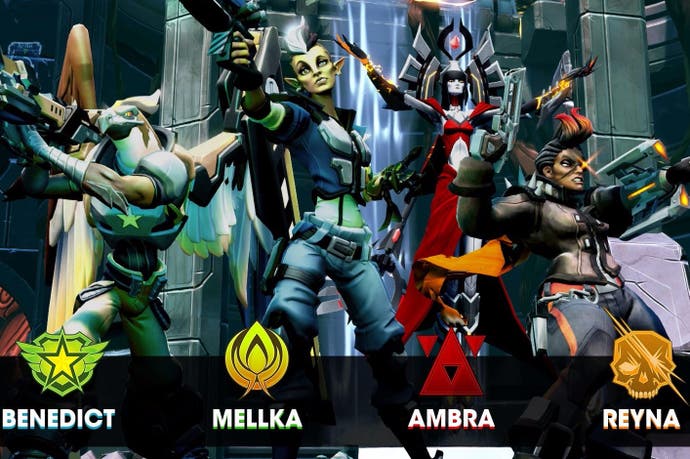 Gearbox's team-based first-person shooter Battleborn comes out 9th February 2016 on PC, PlayStation 4 and Xbox One, publisher 2K has announced.
An open beta will run before the launch of the game, although we don't know when exactly yet.
At Gamescom Gearbox unveiled four new playable characters - Ambra, Mellka, Reyna, and Benedict - and a new trailer, below.
Battleborn launches with 25 playable characters. There's a story mode, which can be played alone or co-op by up to five friends (two-player split-screen and online).
There are three competitive multiplayer modes, which can be played by up to 10 players online in 5v5 matches.