Latest Humble Bundle offers Battleborn for $15
Plus Spec Ops: The Line and The Darkness 2 for $1.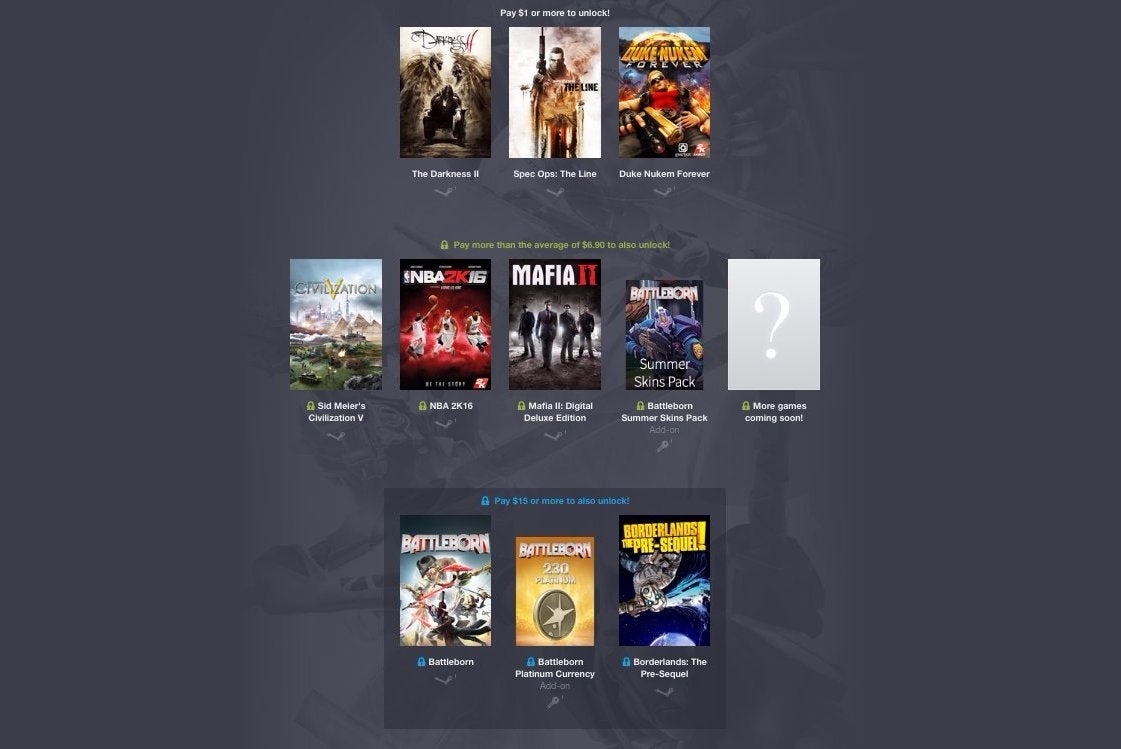 Publisher 2K has released a new Humble Bundle that offers Battleborn for a mere $15 (about £12) only 2.5 months after release.
The Humble 2K Bundle 2 lets players snag The Darkness 2, Spec Ops: The Line, and Duke Nukem Forever for a mere $1.
Pay more than the average (currently $6.90, so about £5.27) and you'll also receive Sid Meier's Civilization 5, NBA 2K16, Mafia 2 Digital Deluxe Edition, and the Battleborn Summer Skins Pack along with a Humble Store coupon for 40 per cent off XCOM 2.
Spend more than $15 and you'll get Battleborn with some extra in-game Platinum Currency and Borderlands: The Pre-Sequel.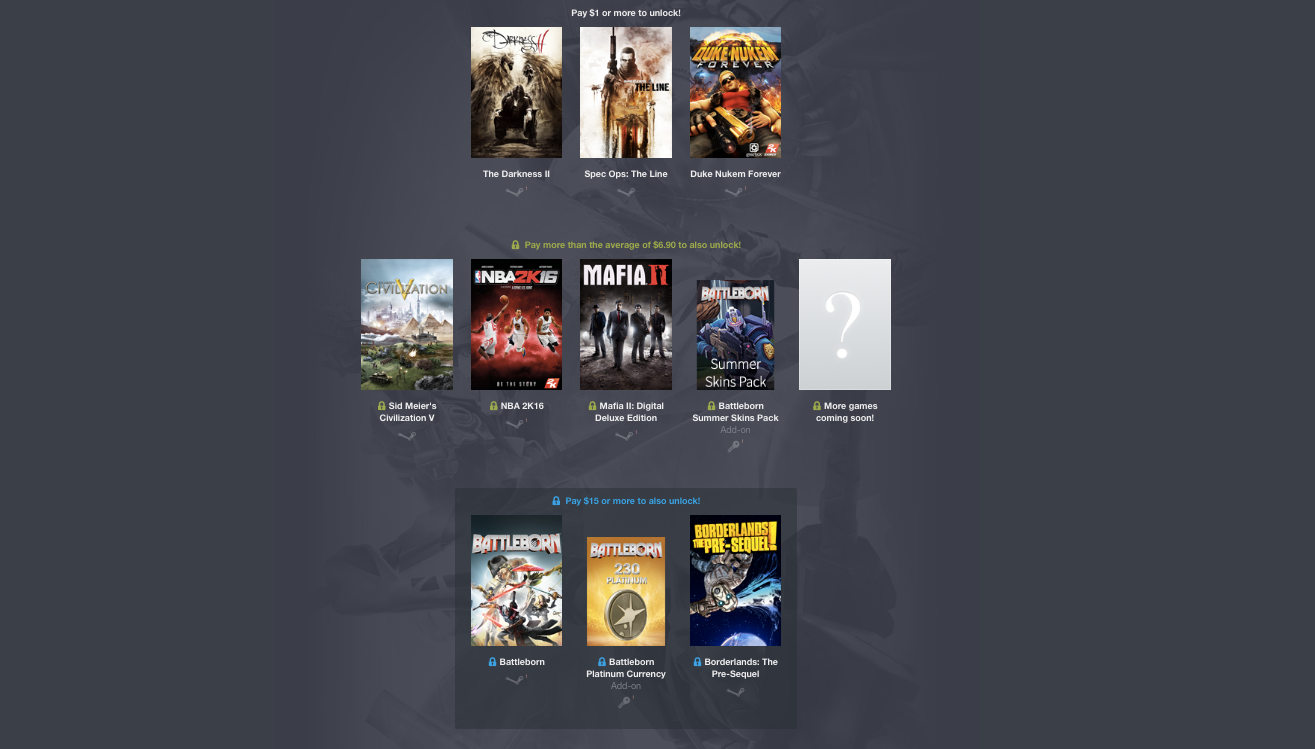 Not only is this a great deal on $320 worth of games, but it's for a good cause as some of the proceeds go to charity. GameChanger, a non-profit that offers video games to children hospitalised with cancer, is the default, but you can choose from thousands of other charities as well.
You decide how to divvy up your proceeds between charity, publisher Take-Two (the parent company of 2K), and the Humble Bundle organisers.
Eurogamer contributor Jon Denton had complicated feelings about Battleborn, but he concluded that there was "plenty to admire" about Gearbox's FPS and MOBA hybrid.
"This is clearly a labour of love - Gearbox believes in what it has created and has filled the disc with content - and when the multiplayer flows, it's fresh and new in a way that even Overwatch can't boast," Denton wrote in his Battleborn review. "It'll take time to see just how the online modes balance out, but there's definitely something here that could be worth pursuing."
The Humble 2K Bundle 2 will be available for two weeks starting today.