Gearbox's beleaguered hero shooter Battleborn goes offline forever in January 2021
Game pulled from all digital storefronts.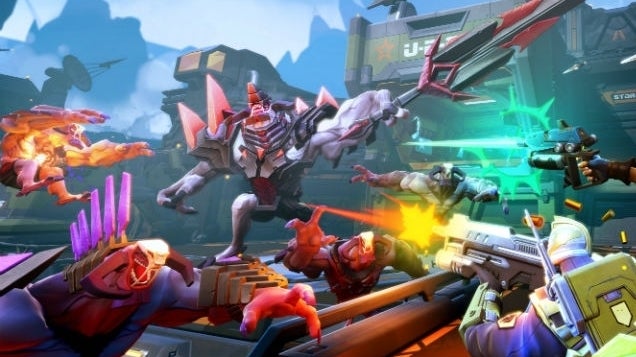 Gearbox says it's started the process of "sunsetting" hero shooter Battleborn, and has warned fans that the game will go offline for good in January 2021.
Battleborn was reasonably well-received when it launched for PC and consoles in 2016, with many praising its ambitious, inventive blend of first-person shooting and MOBA-style action, even if the combination didn't always land in practice.
Unfortunately for Battleborn, it was quickly overshadowed by Blizzard's Overwatch, whose success was as immediate and sustained as Battleborn's failure. Publisher 2K declared it a flop a little over three months after its release, and Gearbox adopted a free-to-play model the following year in a last-ditch bid to attract more players.
Despite those efforts, Battleborn just wasn't to be and, a few months later, Gearbox announced its team would be moving to other projects and would no longer be updating the game. It did, however, pledge to keep its servers up and active "for the foreseeable future".
Now, however, Battleborn's end is in sight. In a message posted on 2K's support site, the publisher has announced it will be deactivating Battleborn's servers in January 2021, at which point the game will no longer be playable "in any way".
As part of Battleborn's long, slow winding down, the ability to purchase premium currency will be removed from 24th February next year (it can still be earned and spent in-game until shutdown, however), and more immediately, the game has been delisted from all digital storefronts and is no longer available for sale.
"We're extremely proud of the work that went into the game, and want to extend our deep appreciation to all the fans for their support," Gearbox wrote in a tweet accompanying the news, "We'll continue to provide updates on the sunsetting of the title when appropriate."