Gearbox cuts ties with G2A after game key reseller fails to meet demands
"We have begun executing on our extraction process."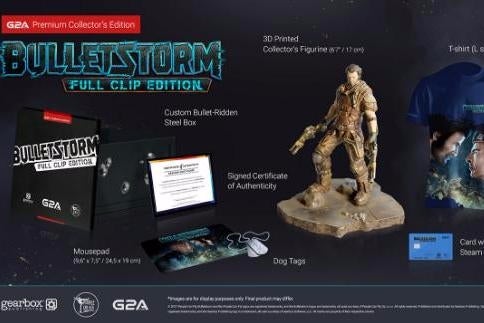 Gearbox is withdrawing its partnership from G2A, the game key reseller it allied with to distribute the fancy Collector's Edition of Bulletstorm: Full Clip Edition.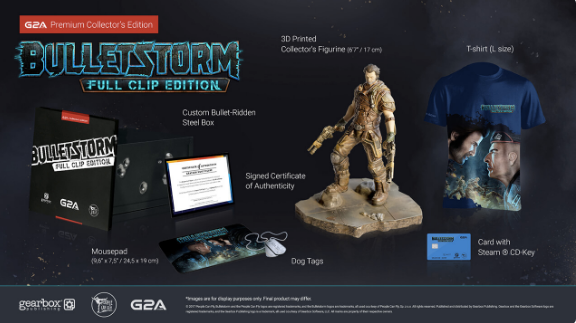 G2A has been under fire for some time now after multiple allegations of the site selling game keys obtained through stolen credit cards. In other words, developers never received payment for these, yet the key were still out there and being sold on G2A. According to SpeedRunners publisher tinyBuild, G2A sold $450k worth of its game keys obtained through such nefarious means.
Backlash against Gearbox partnering with G2A for the Bulletstorm Collector's Editions was swift and strong. Gearbox took the criticism to heart and assembled a list of demands that it required the auction site to implement in order for the business relationship to continue.
You can read that full list here, but basically Gearbox insisted G2A curate the codes on its marketplace better and not charge people additional fees to protect themselves from fraudulent transactions.
G2A did not meet this criteria ahead of Bulletstorm: Full Clip Edition's launch today, so the deal's off.
Gearbox head of publishing Steve Gibson offered Eurogamer the following statement on the situation:
"As there has been no public movement from G2A by the time Bulletstorm: Full Clip Edition launched now on PC, Gearbox Publishing will be doing their part to not directly support a marketplace that did not make the new public commitment to protecting customers and developers requested by Gearbox Publishing. We do not control G2A's marketplace or where they may obtain keys from parties outside of Gearbox Publishing, but we can confirm that today we have begun executing on our extraction process."