Sony confirms its own PlayStation Plus November leak
It's kicking off.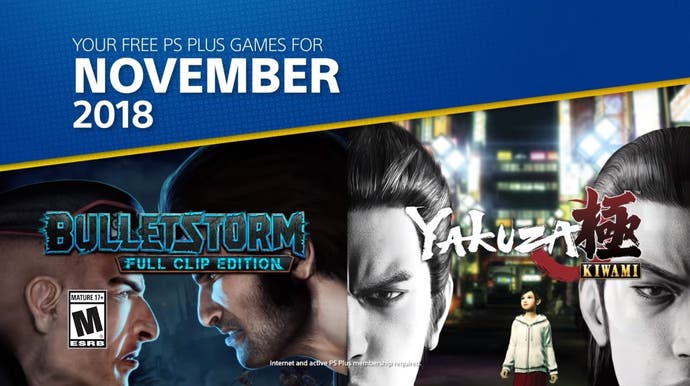 Sony has revealed the PlayStation Plus PlayStation 4 games due out in November, confirming a leak of its own from earlier this month.
Earlier in October, Sony advertised the November Plus games on PlayStation.com, revealing Bulletstorm: Full Clip Edition and Yakuza Kiwami.
Today, Sony confirmed both games are set for Plus in November in a video, below.
Meanwhile, PS3 users get Jackbox Party Pack 2 and Arkedo Series. Vita users get Burly Men At Sea and Roundabout. You can download both Vita games to your PS4 as well.
All November's PS Plus games go live 6th November. Anything take your fancy?