Gearbox boss Randy Pitchford fights fires over lack of Bulletstorm upgrade discount
"If that is a deal breaker for you, you should skip it."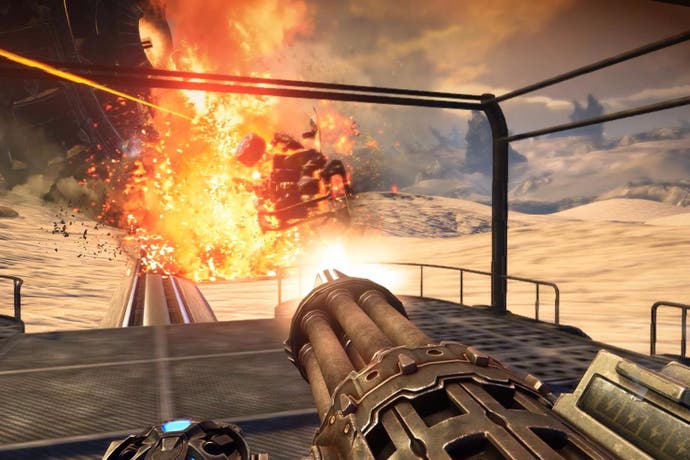 During The Game Awards, Gearbox announced it was behind the Bulletstorm remaster. Bulletstorm is a superb first-person shooter, as our Christian Donlan insists, so news of the Full Clip Edition was welcome. But shortly after the reveal, Gearbox boss Randy Pitchford battled calls on Twitter for an upgrade discount programme that - it seems - is not going to happen.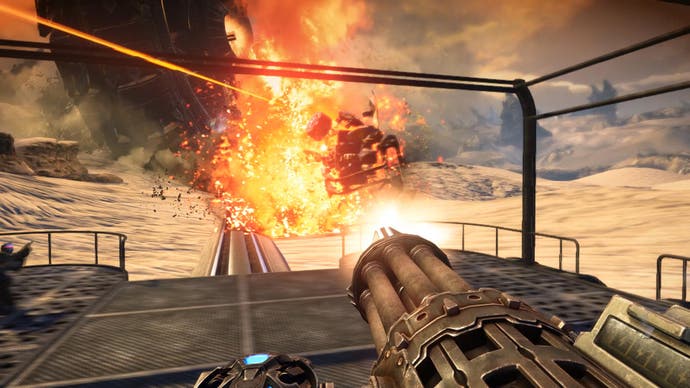 The debate kicked off when Pitchford was asked on Twitter whether owners of Bulletstorm on PC who already have it on Steam would be given the upgraded version for free - or at least discounted.
It's a fair question. We've seen similar promotions from some publishers who have remastered their games, such as Bethesda with Skyrim Special Edition, 2K with BioShock and THQ Nordic with Darksiders Warmastered Edition.
Pitchford, however, insisted the situation with Bulletstorm is different. The controversial Gearbox chief said the original Bulletstorm is owned by a completely different publisher, was released during a different era, on a different platform (Games for Windows only) and is considered a different product (SKU).
Not possible - completely different publisher, era, platform (they were Games for Windows only), product/sku, etc.

— Randy Pitchford (@DuvalMagic) December 2, 2016
Bulletstorm, which came out in 2011, was developed by Polish studio People Can Fly in partnership with Epic. Bulletstorm was published by EA under its old Partners label, the one that worked with external developers.
It seems Gearbox is working directly with People Can Fly on the Bulletstorm remaster - avoiding having to deal with Epic and EA entirely.
Responding to Pitchford's argument, multiple Twitter users pointed to Darksiders Warmastered Edition, which you can get as a free upgrade on Steam if you own the original game. Pitchford countered by saying THQ Nordic bought all past and future rights to Darksiders. Gearbox doesn't own Bulletstorm. Rather, it's "just helping PCF".
It's fair to say more than a few people remain unconvinced - and, predictably, people have jumped on Pitchford's recommendation to one Twitter user that they should "skip" the Bulletstorm remaster over the lack of a discount.
If that is a deal breaker for you, you should skip it.

— Randy Pitchford (@DuvalMagic) December 3, 2016
Bulletstorm: Full Clip Edition, due out on 7th April 2017, costs £29.99 on Steam, but if you pre-order you get it for £25.49. Is the lack of a discount or free upgrade a "dealbreaker" for you?