Watch: Bulletstorm Full Clip Edition and the five dickest moves by game heroes
Plus more from Outside Xbox.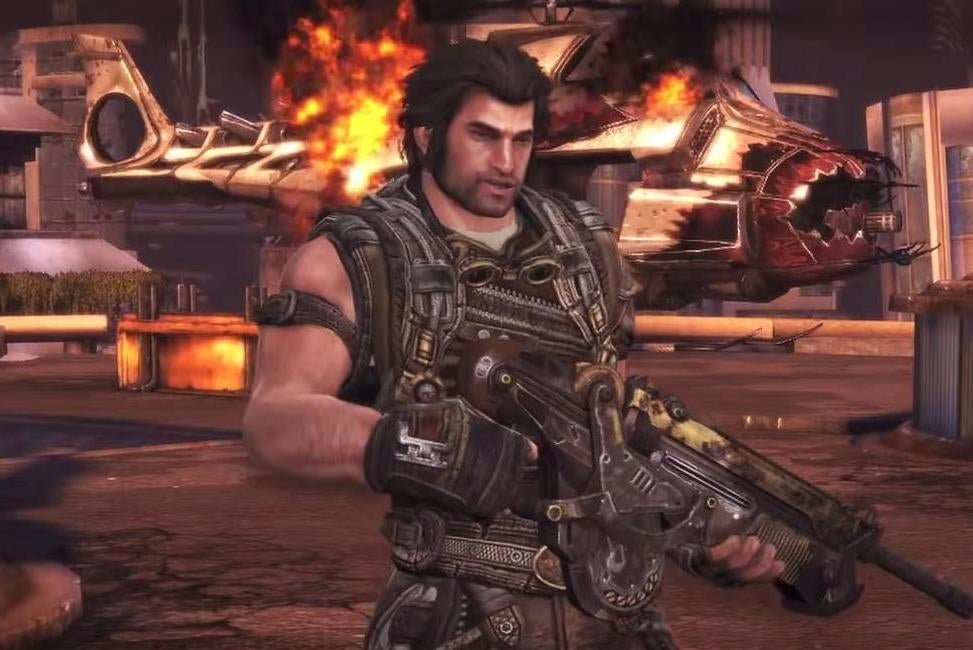 Greetings Eurogamers. It's been a busy week over here, what with the reveal of Xbox's Project Scorpio. As the entirely non-partisan, unbiased sorts that we are, we feel obliged to point out that there is still a slim chance it might not be the most impressive visual spectacle in console gaming. An /extremely/ slim chance.
So maybe we should keep a lid on our excitement and instead focus on the other big stories of this week. Like, um, a remaster of Bulletstorm? Bulletstorm: Full Clip Edition offers you a chance to make good on the fact that you probably missed this brilliantly over the top shooter, and by extension its gloriously dickish lead character Grayson Hunt, when it was first released back in 2011.
We also take a look at the upcoming Town of Light, which has you exploring an abandoned asylum in Volterra and is more of an exercise in unsettling psychological horror than the usual ghost train of jump scares. Still, at least you can just stay outside and play on the swings if it all gets a bit too much for you.
Finally - who are we kidding, we can't wait any more - here's our Project Scorpio video. We sat down with Digital Foundry's Rich Leadbetter and translated his technical findings into a handy list of seven reasons you're going to want a Project Scorpio parked under your television, regardless of whether it's 4K or not.
That's all for a very exciting week for Xbox gamers. For much more on Project Scorpio as we have it, you should definitely subscribe to our YouTube channel. Otherwise, we'll see you here again next week.