Darksiders Warmastered Edition is a free upgrade on Steam
On sale for 80 per cent off through Friday.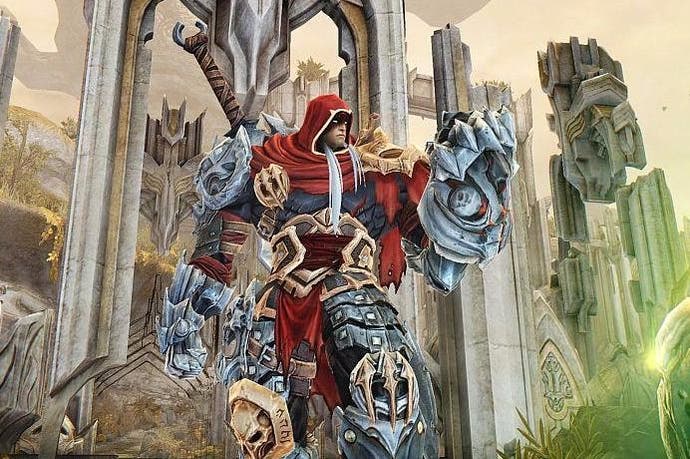 Darksiders Warmastered Edition, the spruced up remaster of the first Darksiders, just launched on Steam where it's a free upgrade to those who already own the original game.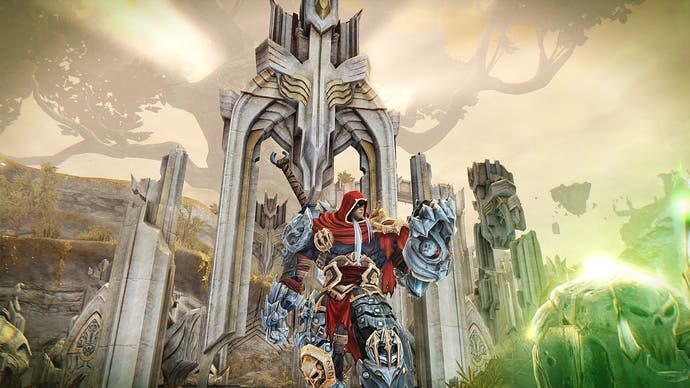 For those who don't already own the post-apocalyptic adventure, it's 80 per cent off at £3.99. Or you can snag it and the Darksiders 2 remaster as part of the Darksiders Franchise Pack, also discounted 80 per cent at £8.99.
The sale price lasts through 2nd December.
Darksiders Warmastered Edition features improved rendering, shadows, post-processing and textures with a 1080p / 60fps performance on PC, PS4 and Xbox One. The impending Wii U version will run at 1080p / 30fps.
Over a year ago Darksiders publisher Nordic Games teased a new "large-scale" Darksiders project in the works, though nothing new has been announced since then.