G2A responds to Gearbox's withdrawal and TotalBiscuit's demands
Claims "all of the requests made" were already in place.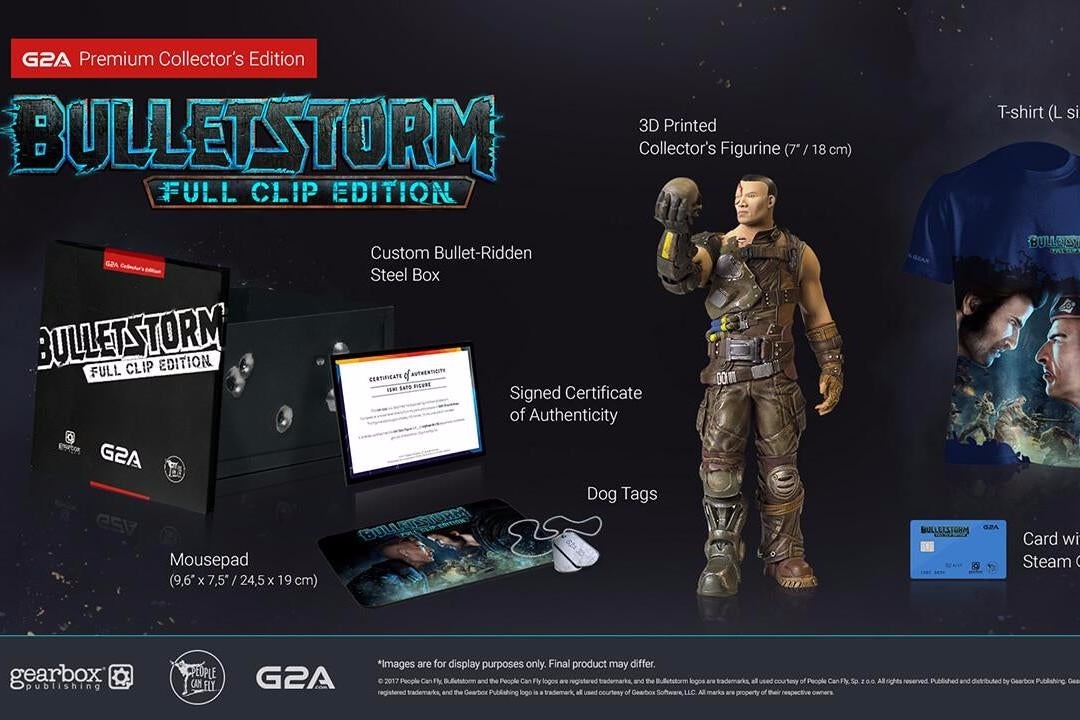 Last week Gearbox cut ties with game key reseller G2A, where it was planning to sell the exclusive Collector's Edition of Bulletstorm: Full Clip Edition, due to a series of shady dealings that have given the auction site a bad reputation.
Indeed Speedrunners publisher tinyBuild alleged that G2A facilitated the selling of $450k worth of its game keys that were obtained illegally with stolen credit cards.
After popular YouTube personality John "TotalBiscuit" Bain criticised Gearbox's partnership, the game publisher worked with the influencer to create a list of demands for G2A to legitimise its business practice. This included things like not charging extra for fraud protection, which many believe should just be included. You shouldn't have to pay extra to not get ripped off, after all.
G2A, however, doesn't think the story is as simple as it appears. In a statement to Eurogamer, G2A explained that all of the demands Gearbox made were already in place.
"All of the requests made of G2A.com in the ultimatum have in fact long been part of our marketplace," said G2A in the company's statement.
According to G2A, having the "G2A Shield" fraud protection service is merely a convenience that expedites the refund process and offers 10 per cent discounts on purchases. If you don't have it, you're still eligible for a refund.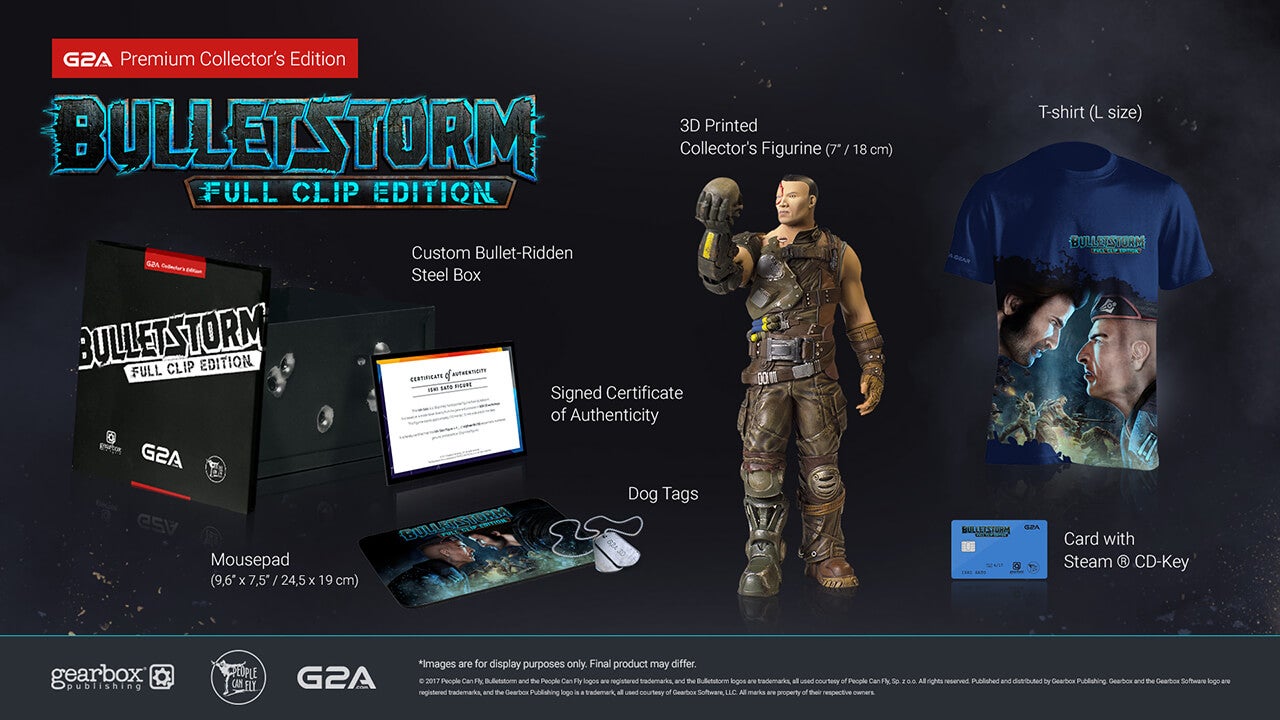 In G2A's own words, here's what happens if a buyer gets a code that doesn't work and they don't have a G2A Shield subscription:
"1. The buyer reports the problem to the seller. If the seller sees that the problem resulted because of the seller's error or fault, then the seller either refunds the buyer's money or provides a new key - and the matter is solved instantly.
"2. If the seller does not agree to the buyer's complaint, the buyer writes a message to the G2A Resolution Center. The message receives a case number, and our employees (G2A.com's customer support team is fluent in nine languages, six of which are available 24/7, and the average wait-time is barely a few minutes) begin to investigate. Our customer support then contacts the seller, to give them a chance to clarify any doubts, and then our customer support team does everything they can to bring about a satisfactory resolution for both parties. The buyer typically receives a resolution in a matter of hours, in contrast to many other marketplaces where users sometimes must wait a few weeks to receive an answer (or never receive an answer at all)."
Conversely, if a buyer does have a Shield subscription, they simply go into the live chat, which is available 24/7, and speak to a G2A customer support staffer. "The buyer will most likely receive a refund during the chat which last a few minutes, and G2A.com takes it upon itself to contact the seller and resolve the case on that end," the company explained.
G2A was also adamant that it doesn't charge any hidden fees. "All fees and rates are clearly and explicitly described in corresponding tables," the key reseller said. "In addition to the price, VAT is added based on the buyer's country, and if applicable, a fee depending on the buyer's chosen payment method. Both of these fees are independent of G2A.com, and we clearly inform the buyer about them before any purchase is made. No one on our marketplace is unwittingly charged extra fees."
The auction site insisted that all of the game keys being sold on its marketplace were acquired legally and that offering developers access to its database would give them the power to deny legally acquired keys.
"G2A.com has to protect every honest seller, and by giving such access to all developers, we would allow for a situation in which a developer could delete every key on our marketplace regardless of its origin. Such an action would be damaging to the industry, to gamers, and illegal," the company stated.
Should a developer discover that some G2A keys were acquired illegally, the auction site explained that it would request evidence and follow the letter of the law, should it all check out.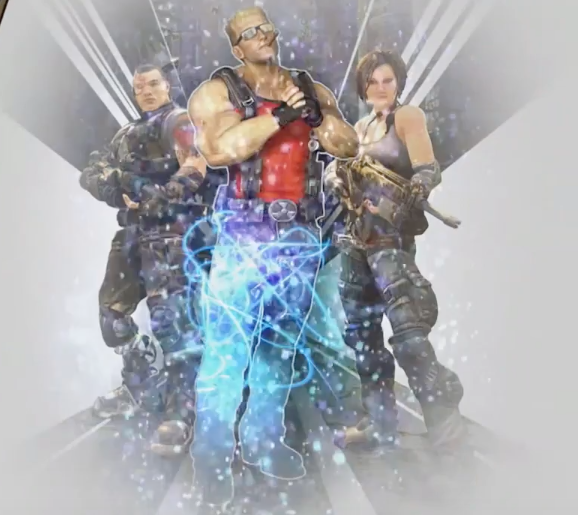 "All a developer must to do is provide evidence that the keys that they want to block have been illegally acquired (this evidence can be, for example, a report from a financial institution)," G2A explained. "Our cooperation is not limited to just the immediate deletion or blocking of keys - we will without hesitation, and, of course without charge, provide all information about fraudulent sellers to appropriate law enforcement agencies."
There is however a "Direct" program developers can partner with G2A on, which would give them access to the game key database. Right now there are over 100 developers in its ranks and the program doesn't cost anything to enter into.
"Participation in G2A Direct is at no cost to the developer. This program has been crafted in such a way that there is no reason why any developer could in any way suffer losses by participating in it," G2A insisted.
"We do everything in our power to uphold the best possible relationships with developers and ensure the highest standards in the fight against dishonest sellers," G2A summarised. "At the same time, we respect our critics and believe that they have the good of the industry at heart.
"Unfortunately, sometimes they do not understand how G2A.com works and as such this misunderstanding causes them to mislead the public about our company. The best proof of this are the four ultimatums formulated in part by John Bain, which, it turns out that were completely unnecessary as all of the issues raised have long been a part of the G2A.com marketplace."
Indeed there are two sides to every story and this is G2A's perspective on the matter. What do you make of its explanation?