Fortnite's next-gen update adds "dynamic visuals and physics", Activities support on PS5
Coming to Xbox Series X/S and PS5 on launch day.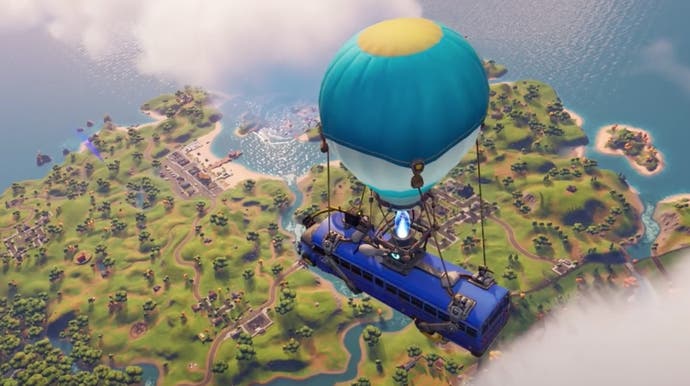 With next-gen practically in smelling distance, Epic has unveiled a host of technical enhancements coming to Fortnite as a part of a free Xbox Series X/S and PlayStation 5 update, including the ability to hop directly into a specific mode lobby on Sony's console.
As you'd imagine, many of Fortnite's next-gen enhancements are shared between Xbox Series X and PlayStation 5, including 4K support at 60fps and what Epic is referring to as "dynamic visuals and physics". The latter will manifest as a "more dynamic and interactive world", including grass and trees that react to explosions, enhanced fluid simulations for smoke and liquid, plus all-new Storm and cloud effects.
Xbox Series S, meanwhile, will run "most" of these enhancements (Epic isn't being any more specific than that at the moment, unfortunately) at 1080p/60fps. Notably, all platforms will support 60fps during split-screen play, and will feature improved loading said to impact both texture loading and the time it takes players to get into a match.
In addition to the above, PlayStation 5 will introduce haptic feedback via the DualSense Controller, and, perhaps most interestingly, support for PS5's new Activities feature.
Activities, as Digital Foundry explained in its recent run-down of PS5's UI, are essentially curated entry points into a game, as defined by a developer. Fortnite's implementation of Activities will enable players to go straight to its battle royale lobby with either Solo, Duos, or Squads selected. Once there, players can confirm to join the queue for their chosen mode.
Epic notes that all existing Fortnite features - such as cross-play and cross-progression - will carry over to PlayStation 5 and Xbox Series X/S when the new enhancements come to each console on their respective territory launch days.