Fortnite's new item is a grappling hook
Become a Ninja.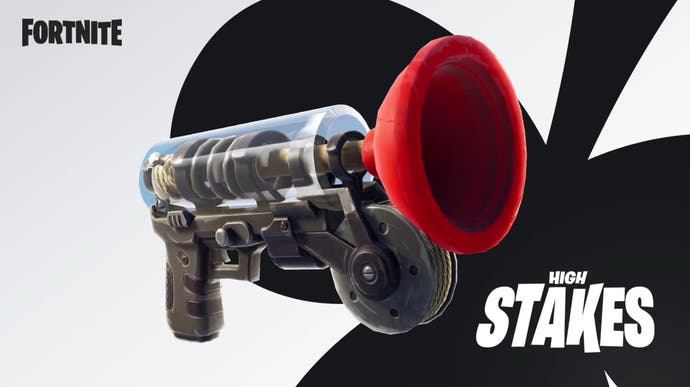 It's September, which means gamers will soon be able to swing between rooftops and surprise enemies in Spid... wait, it says here it's Fortnite?
As part of the High Stakes event, Epic is introducing a number of additions to the battle royale. Along with The Getaway LTM, new challenges and a particularly suave suit, players will be given a "grappling item" to let them soar to new heights.
So how does it work? Looking at the video shared by Fortnite, the "grappler" allows players to latch onto buildings and winch themselves up. The item means you'll be able to get the drop on unsuspecting victims, and swing between the towers of Tilted with relative ease. Who has time for trolleys anyway?
In theory, the item should introduce more verticality and mobility to the game. Like the jetpack, the grappler will make it easier for players to reach enemies high up on buildings.
The grappler will be available sometime this week when the High Stakes event goes live. See you in Tilted - or maybe you won't, unless you keep an eye on the skies.