Fortnite's long-lost plague doctor returns, missing since Covid
Beak at last.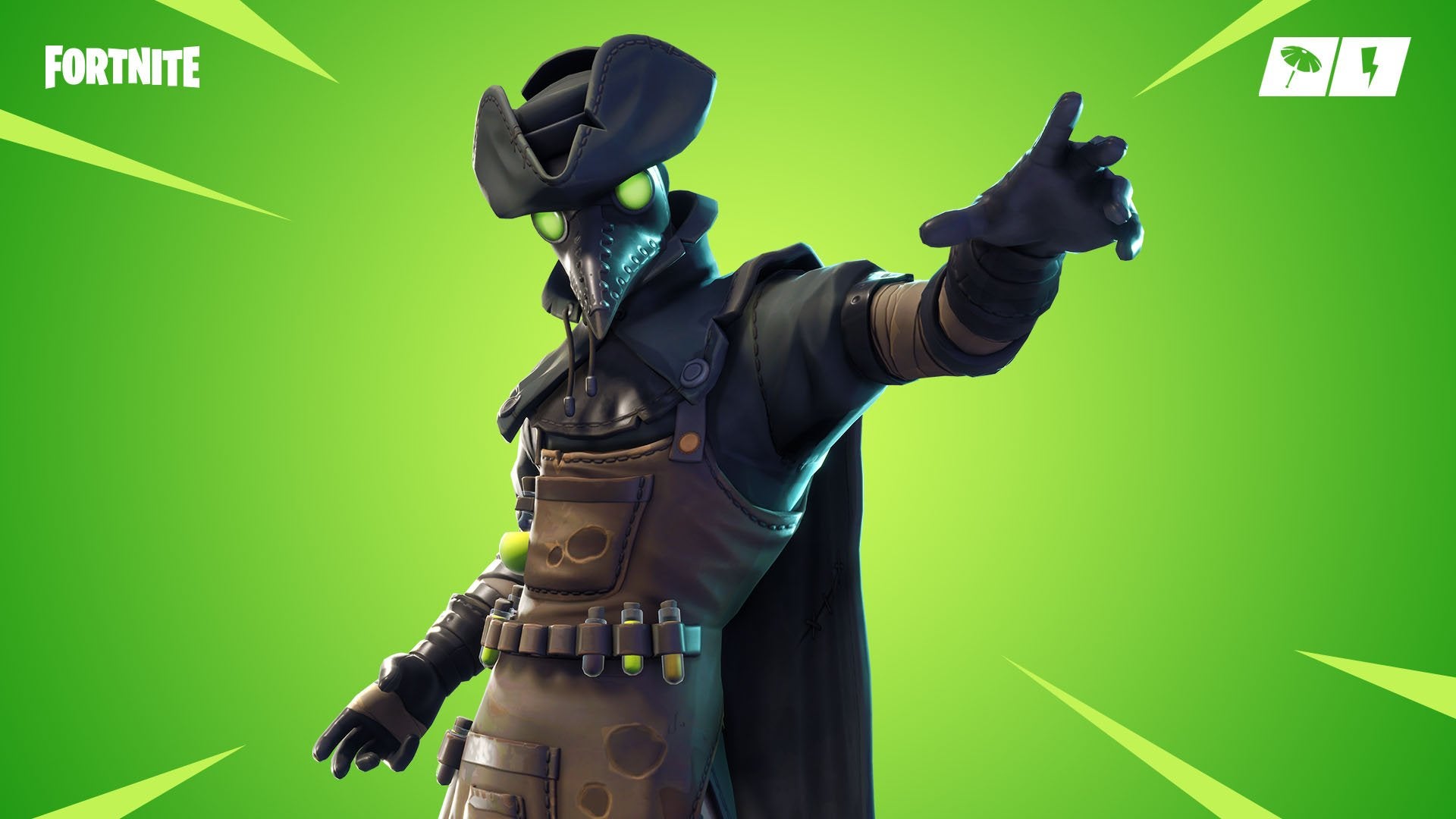 Fortnite has brought back its long-lost plague doctor character set for the first time in more than three years, following a believed forced absence during the Covid pandemic.
Scourge and Plague (1500 V-Bucks each) returned to Fortnite's infamous rotating item shop at midnight last night, after an absence of over 1000 days. Both are styled after the beaked physicians seen in the 16th and 17th centuries who treated bubonic plague victims.
Originally released in late 2018, the skins formed a regular and popular set which went on sale every couple of months - until their last appearance at the end of January 2020. At the time, I remember their spotlight in the item shop raising eyebrows, as the early stages of the Covid pandemic were already dominating global news.
Ever since, the plague doctors have not been brought back on sale - a seemingly deliberate move by developer Epic Games, although one it has never explicitly confirmed.
Fortnite now hosts more than 1000 character skins, though most sold through the item shop return every few months - or each year, alongside their appropriate seasonal festival.
A small handful do not - something which fans keep track off, if only to flaunt skins seen as uncommon or rare.
Until now, it was thought the plague doctor skins were kept deliberately out of the item shop and kept unavailable to be featured by content creators in sponsored item bundles.
Other rarely-seen Fortnite skins include Rue, a woman in a red and black trench coat seen by some fans to be reminiscent of Nazi uniform (only released twice, last seen three years ago). Another seemingly-outlawed skin is for rapper Travis Scott, whose 2021 Astroworld concert resulted in the deaths of several attendees due to a crowd crush (also last seen three years ago).
Fortnite also features several rare emotes thought unlikely to ever return, which date to the game's bygone era before it used licensed music - something which attracted several lawsuits. Bizarrely, a couple of these emotes were released recently seemingly by mistake - only to then become quickly hidden from the item shop by Epic Games.
For now, at least, any ban on Fortnite's plague doctors appears to have been lifted.